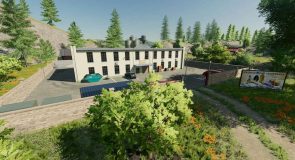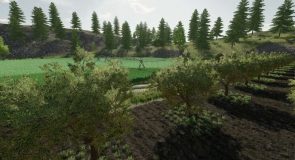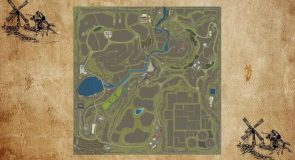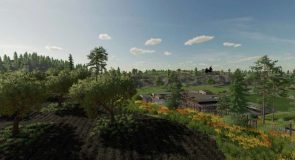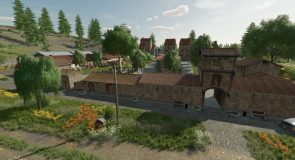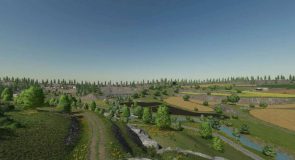 LS 22 Lands Of La Mancha v1.0.1.0
It is a map with many fields to work and enjoy farming, it is based on Spanish lands in the community of Castilla la Mancha.
Changelog 1.0.1.0:
– Now, in easy mode, you will be the owner of a fictitious company with everything you need to work your fields.
– New game required to enjoy all changes.
– New path from the shop to the animal dealer.
– New point of sale on the plains.
– New farm decoration and new areas, more vehicles when starting the game in easy mode.
– New decoration of some areas.
– Garage can be set up.
– New decoration in the juice cellar and name change.
– New Filler Types added: Pistachios, Almonds and Hydraulic Oil.
– New fruit trees added: Almonds and Pistachios.
– Hydraulic Oil: Increases the production of Almonds, Olives and Pistachios in traditional cultivation. Use in Almond, Olive and Pistachio Harvesting Umbrella.
– New Machinery added and edited to perform new functions on the map.
– Added Almond and Pistachio trees for harvesting with Umbrellas.
– 2 new terrains will appear that will include Almond and Pistachio trees already in place (requires new game).
– Several modifications in information signs.
– Decoration added to the bga and placeables.
– Pallet factory, needed for use in other factories or can be sold.
– New factory for almond oil, pistachio oil, peeled pistachio and peeled almonds.
– New product, almond oil.
– New product, peeled almonds.
– New vegetable fat factory and new product.
– New product, steel nails for the manufacture of pallets.
– New products, pistachio flour, shelled pistachio, sweets, mixed nuts, nougat, macarons.
– The field includes the pivot used to fertilise fields or treat weeds with herbicides.
– New factory for artisan productions and new products.
– Collectables available.
– New point of sale Logistic La Mancha.
– Map with different fields, sizes and shapes.
– Sales area where you can sell all your generated products.
– Total fields 95.
– Several places to place.
– Three fields of vines and a cellar.
Accept the challenge of tilling and designing your own farms, creating your spaces to raise your cattle and create a beautiful landscape
around your production buildings. Go ahead, Tierras Manchegas awaits you.
IMPORTANT: Map compatible with mod FS22_Olives by raulycristi1.