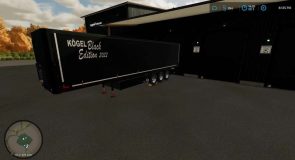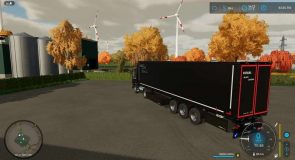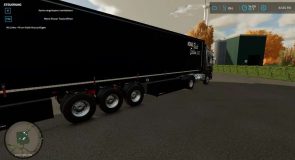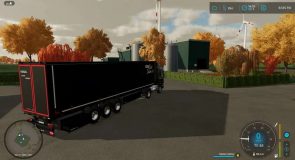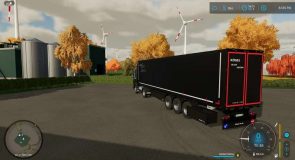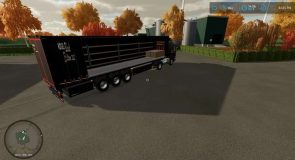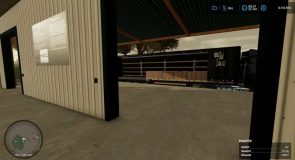 LS 22 Kögel Black Edition 2022 v1.0.0.1
What was fixed
The file has been reduced many times over
It can now be selected when buying whether you want to have autoload or without autoload. The price remains the same. You can choose one layer or 2 layers.
A lift axle has been added, raising and lowering the trailer is now possible. The key assignment for this is to press the middle mouse button and swipe left and right, the same goes with pressing the left and right mouse button together.
Wear and Dirt has been changed and now looks significantly better.
Some bugs have been fixed eg. Warning
It is and remains a pure trailer for transporting pallets.
When using the trailer, it is important to change the key assignment of the autoload (if you use it), otherwise there will be problems when selecting the respective page, for example, or you can only open the left page. With the U key you can switch between the pages (there is front left back left the same right) and with the Y key you open them. Since the autoload uses the same button, for example. You have to change the button assignment so that it works properly.