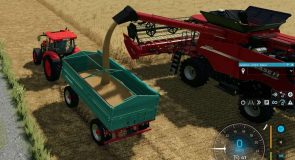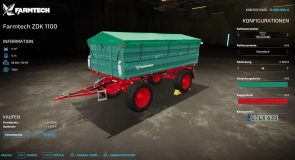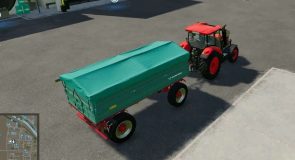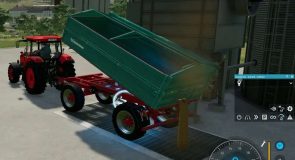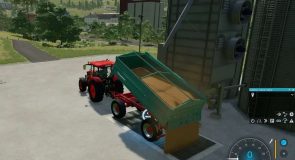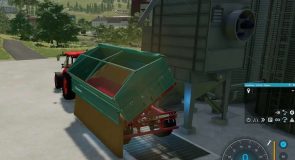 LS 22 FARMTECH ZDK 1100 v1.1.2.0
Turntable tipper
Version 1.1.2
After the TÜV complained about the lighting X( I tried to repair the originals, unfortunately without success ;(
I then got the one from "my" HKL 402 and installed it in the Farmtech.
The TÜV is happy now and I hope you are too.
Here the FARMTECH ZDK 1100 for the LS22.
I originally adapted the FARMTECH ZDK 1100 from FS17 for the FBM team Unimog U1200, U1400, U1600 in LS19.
The Unimog may also be available for the LS22, if not the trailer is a good fit for small tractors.
The Ori modder is "Giants Software, Oylerhenry"
The "Connecting Hoses" are from the FBM team.
Colors for rims and tarpaulin selectable, you can also choose whether with or without tarpaulin.
For me it runs without errors or warnings, if you encounter any errors just report them.