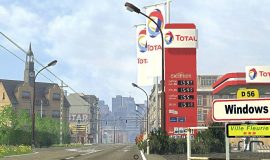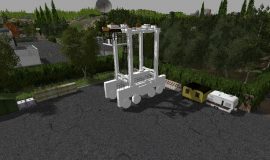 WINDOWS FARMING SIMULATOR 17 BETA FS17
Map / Map Windows Farming Simulator 17
Map Map Bëta project not complete on this version FS17
20 Years of random imaginary creations + 128,785,000 Hours and 1 minute of work
For reasons of lack of time this project FS17 Some errors can be met ….
– SAVING: At the time of saving the map / Map will not panic! Your backup has been done so you just have to do Alt + F4 to exit after bug of the backup to retrieve your current part without worries. A shit as much to say things as they are …
You can MODIFY / CONVERT as long as it remains for you personally.
Do not give LINK of this version keep the current link Thank you I DO THAT I WANT.
FR
Carte/Map Windows Farming Simulator 17
Carte Map Bëta projet non terminer sur cette version FS17
20 Années de créations imaginaires aléatoires + de 128 785 000 Heures et 1 minute de travail
Pour des raisons de manques de temps a ce projet FS17 Certaines érreurs peuvent être rencontrés….
– LA SAUVEGARDE : Au moment de la sauvegarde la carte/Map va planter pas de panique ! votre sauvegarde a bien été effectuer il vous suffit de faire Alt + F4 pour quitter après bug de la sauvegarde pour retouverez votre partie actuel sans soucis. une merde autant dire les choses tel quels sont…
Vous pouvez MODIFIER/CONVERTIR tant que cela reste pour vous personnellement Encore heureux tu te prend pour qui !
Ne pas remettre de LIEN de cette version gardez le lien actuel Merci JE FAIS SE QUE JE VEUX.