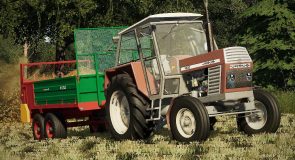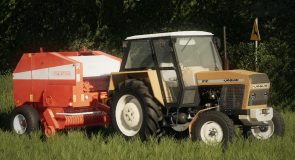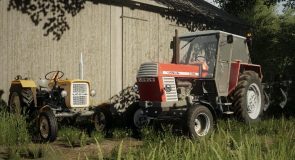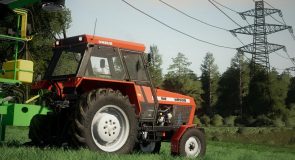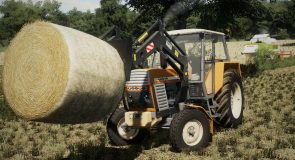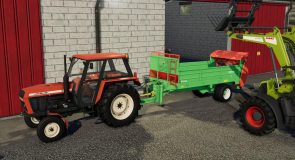 Ursus 4cyl. 4×2 Pack v1.1.0.0 LS 2019
A package of 4-cylinder Ursus tractors with rear axle drive (C-385 / 902 / 912 / 1002 / 1012).
1.1.0.0:
– SIMPLE IC added! !! !! (all roofs, rear window, doors)
-new TAURUS tires and are instead of trelleborgs.
-added front wheels in drivetrains with a tread
-The lights are now shining yellow
– faders shake
– rear rim and hub holes are now of the correct size
– FINN's roof has stickers.
Basic version price: 25.500
Power: 71-100 hp
Category: Small tractors
Top speed: 34 km/h or 42 km/h
The mod has the following configurations:
-Model and engine power
-Gearbox speed
-Frontloader console
-Tire size and width, and rim type
-Weights or front linkage
-Cabin equipment
-Rear fenders
-Type of cockpit
-Type of steering wheel
-Wheel weights
-Type of roof
-Door type
-Cabin window type
And the ability to choose a color of:
-Masks and fenders
-Engine with a cabin
-Felg
-The roof
-Front weights
-Wheel weights
Enjoy!