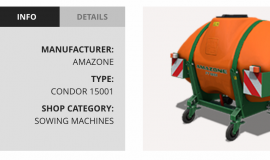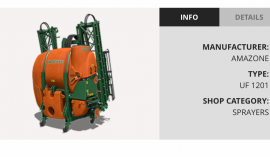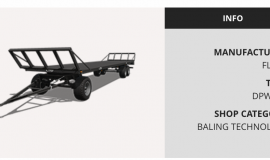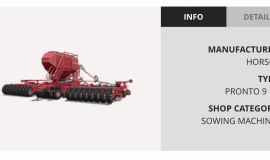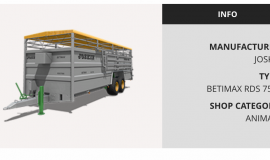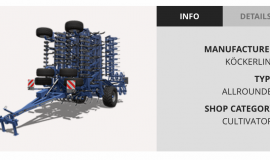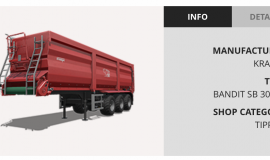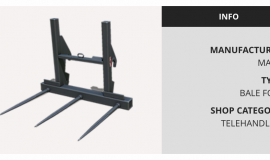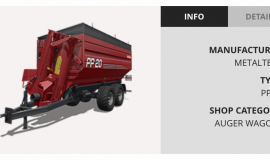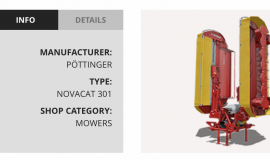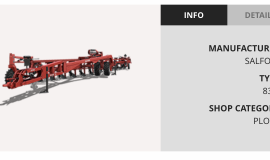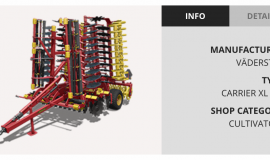 The List of Equipments in Farming Simulator 17 (details) – LS2017
Take on the role of a modern farmer in Farming Simulator 17! Immerse yourself in a huge open world loaded with new content: new vehicles, animals, crops, gameplay mechanics and a detailed North American environment!
Farming Simulator 17 offers rich online activities: play in co-operative multiplayer up to 16 players, and download mods created by the passionate community for unlimited content and an ever-evolving Farming Simulator 17 experience.

MANUFACTURER:
AMAZONE
TYPE:
CONDOR 15001
SHOP CATEGORY:
SOWING MACHINES
REQUIRED POWER:
270HP
WORKING WIDTH:
15.0 M
CAPACITY:
8000 L

MANUFACTURER:
AMAZONE
TYPE:
FT 1001
SHOP CATEGORY:
SPRAYERS
CAPACITY:
1125 L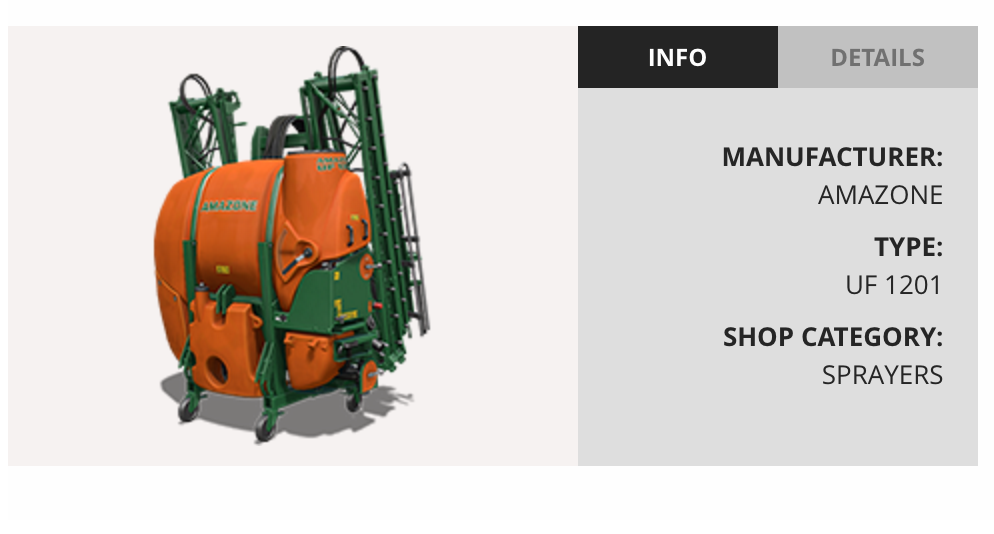 MANUFACTURER:
AMAZONE
TYPE:
UF 1201
SHOP CATEGORY:
SPRAYERS
WORKING WIDTH:
15.0 M

CAPACITY:
1350 L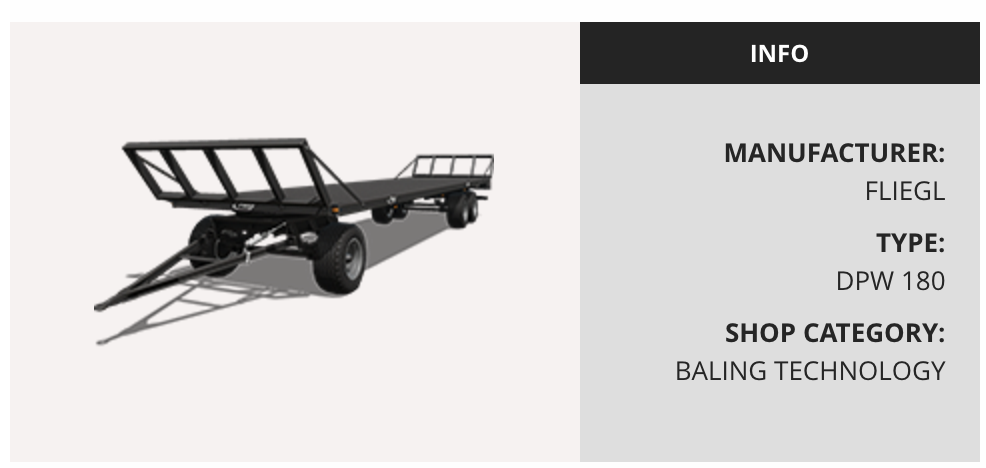 MANUFACTURER:
FLIEGL
TYPE:
DPW 180
SHOP CATEGORY:
BALING TECHNOLOGY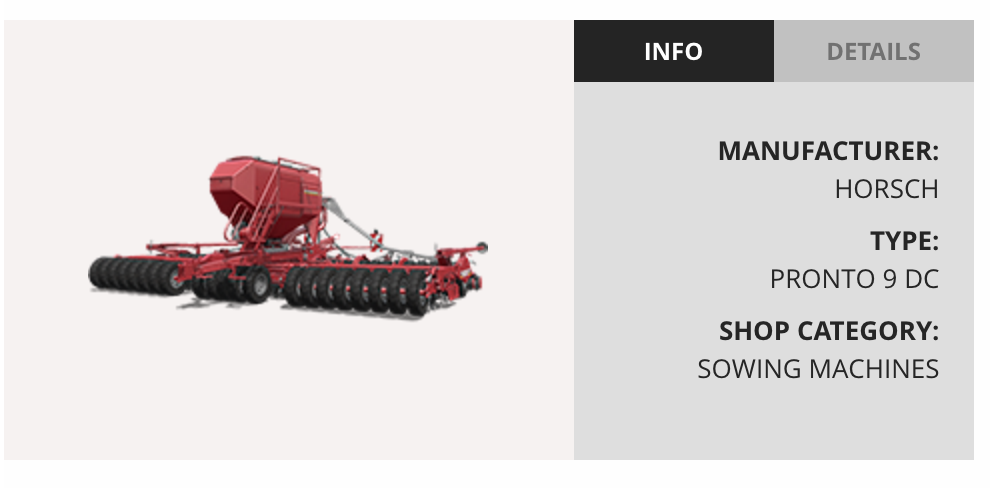 MANUFACTURER:
HORSCH
TYPE:
PRONTO 9 DC
SHOP CATEGORY:
SOWING MACHINES
REQUIRED POWER:
270HP
WORKING WIDTH:
9.0 M
CAPACITY:
4000 L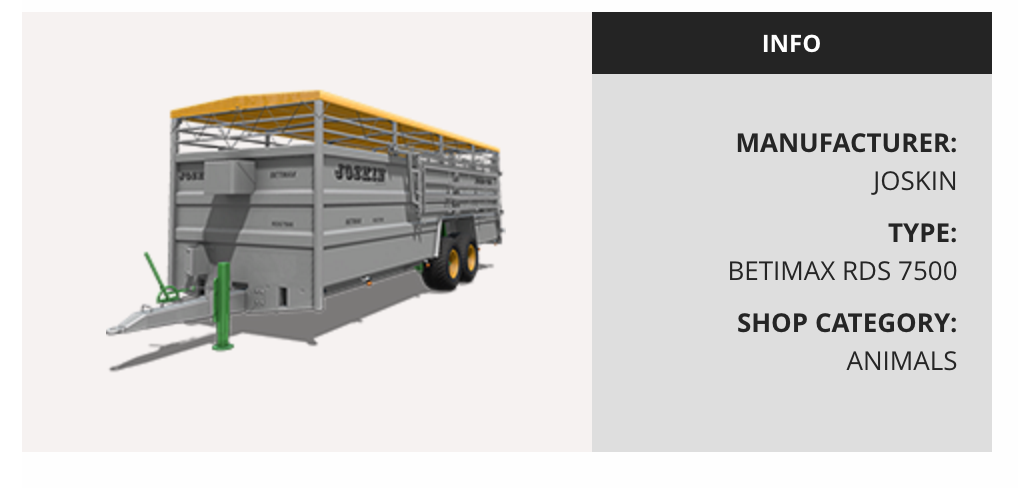 MANUFACTURER:
JOSKIN
TYPE:
BETIMAX RDS 7500
SHOP CATEGORY:
ANIMALS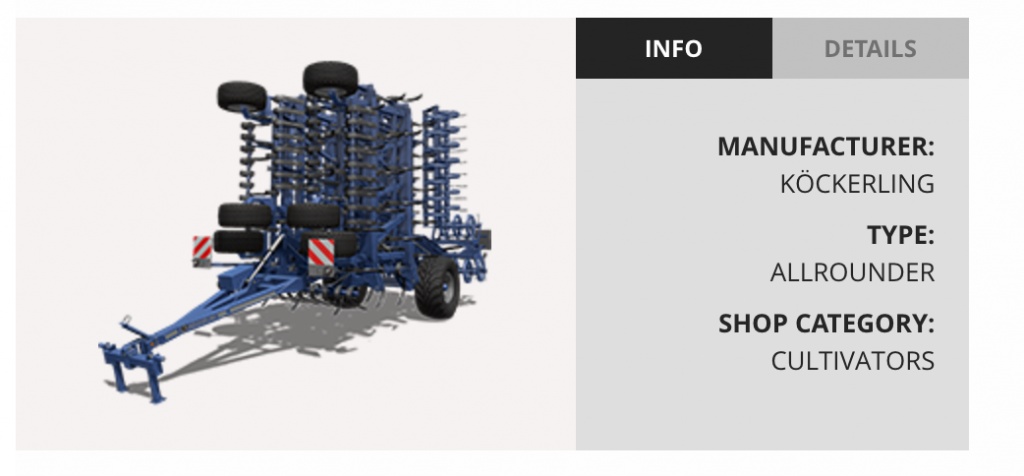 MANUFACTURER:
KÖCKERLING

TYPE:
ALLROUNDER
SHOP CATEGORY:
CULTIVATORS
REQUIRED POWER:
350HP
WORKING WIDTH:
14.5 M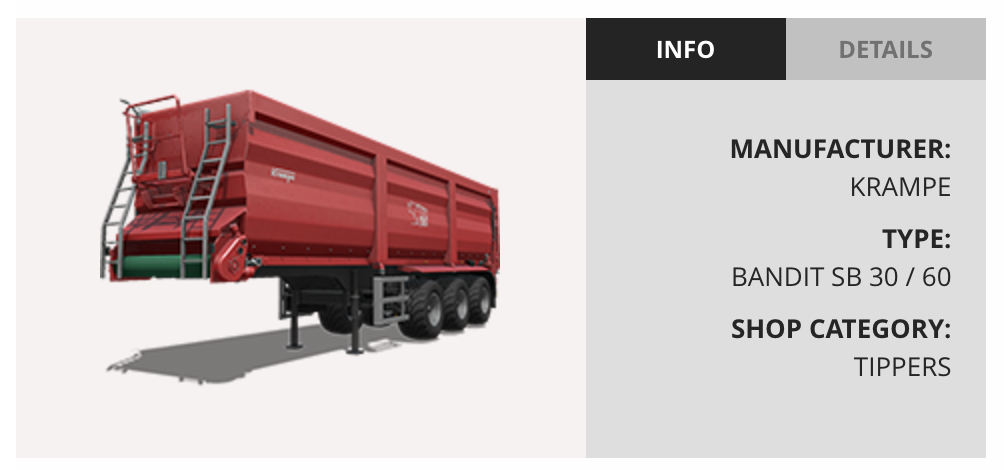 MANUFACTURER:
KRAMPE
TYPE:
BANDIT SB 30 / 60

SHOP CATEGORY:
TIPPERS
CAPACITY:
59000 L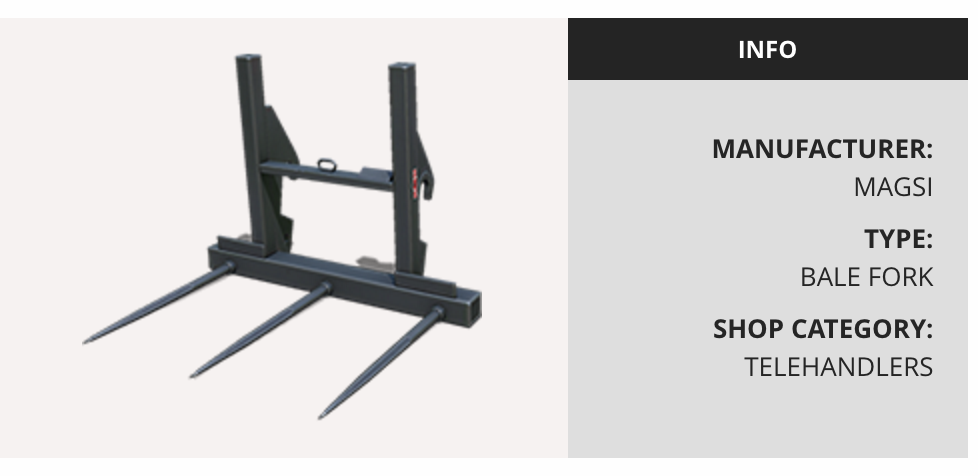 MANUFACTURER:
MAGSI
TYPE:
BALE FORK
SHOP CATEGORY:
TELEHANDLERS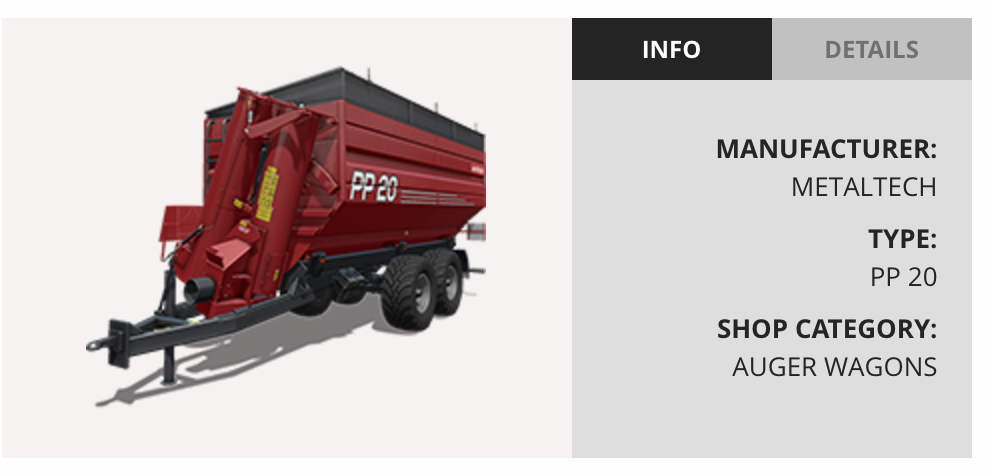 MANUFACTURER:
METALTECH
TYPE:
PP 20

SHOP CATEGORY:
AUGER WAGONS

CAPACITY:
28000 L

MANUFACTURER:
PÖTTINGER
TYPE:
NOVACAT 301
SHOP CATEGORY:
MOWERS
REQUIRED POWER:
90HP
WORKING WIDTH:
3.1 M
MANUFACTURER:
PÖTTINGER
TYPE:
NOVACAT X8 ED

SHOP CATEGORY:
MOWERS
REQUIRED POWER:
170HP
WORKING WIDTH:
8.4 M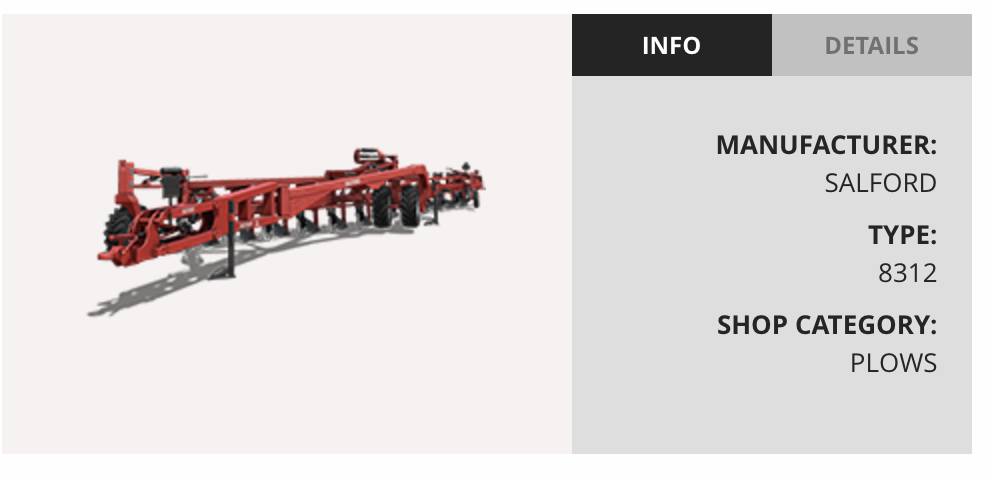 MANUFACTURER:
SALFORD
TYPE:
8312
SHOP CATEGORY:
PLOWS
REQUIRED POWER:
300HP
WORKING WIDTH:
6.2 M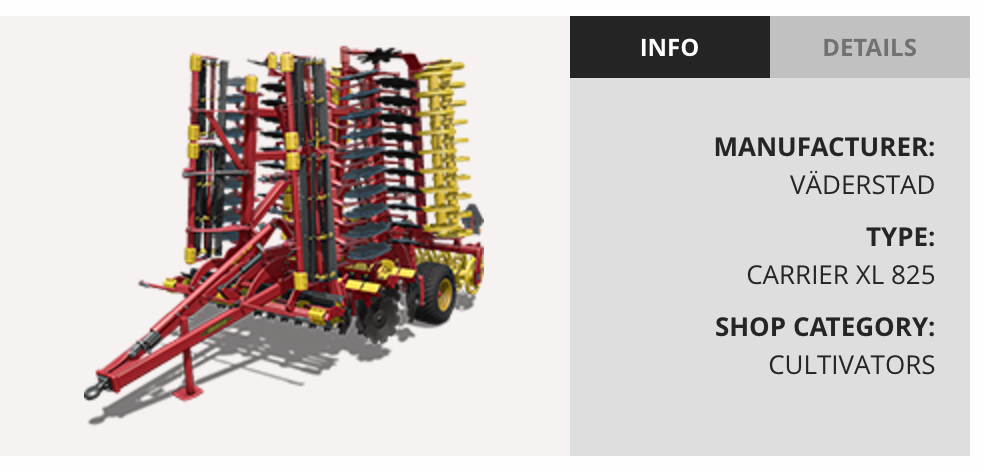 MANUFACTURER:
VÄDERSTAD
TYPE:
CARRIER XL 825
SHOP CATEGORY:
CULTIVATORS
REQUIRED POWER:
330HP
WORKING WIDTH:
8.3 M