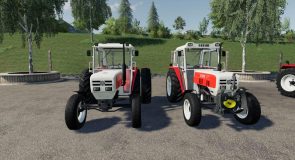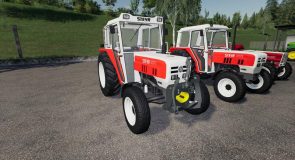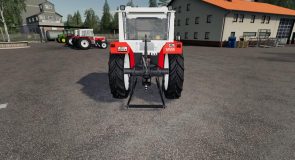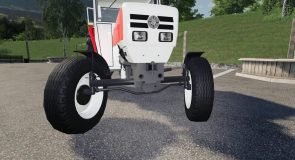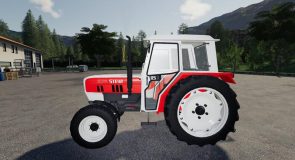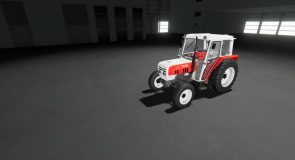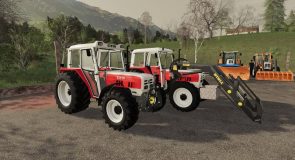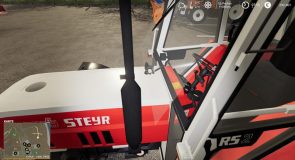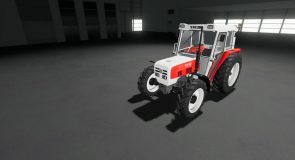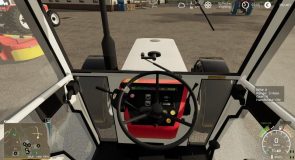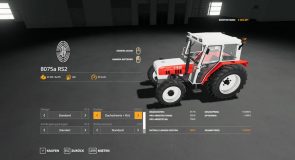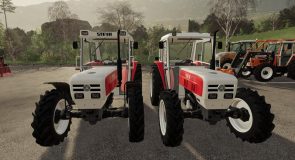 STEYR 8075 RS2 basic version v1.2.0 LS19
Hello, now the time has come, the long-awaited Steyr 8075 RS2 will be put at your disposal.
Version 1.2.0 Steyr 8075 RS2
– Lower link changed at the rear
– License plate changed (fits the Walchen Map)
New version!
STEYR 8075 RS2 2WD
– Radset rear: standard, standard + twins, care wheels
Baisisversion; Basic version means that this model will be extended / updated. We will not rename the zip file, so you can continue a game without having to buy the vehicle every time.
Info / Data to the original:
Engine: STEYR WD 411.46 (~ 3.5l 4 cylinder)
Driven: Synchronized STEYR Group Shift Reverse Gear with 16v / 8r gears, 37kmh
Construction time: 1988-1993 with RS2 cabin (riding seat 2nd generation cabin (RS2))
Dead weight: 2840kg
Power: 64hp
Tank capacity 60l
Now to the model:
It's not perfect but it's fun to drive 🙂
Lesnik FH (+ FZ) buyable
Sound recording: "idle" or "stop" sound from Steyr 8070, "start" or "driving sound" from Steyr 8075 RS2 from Youtube Video cut together
Speedometer, tank, temp. Display animated / illuminated
Ackerschiene installed
Stoll Super 1 FL console purchasable
yellowish lights + LED working license (front / back)
Windscreen wiper animated (in rain)
seat suspension
Connection pants ready
64 hp
1989
RMT ready (Real Manual Transmission), 16v / 8r
Configurable: Doors + FH (+ FZ)
Wheels sets:
Standard v: 280 / 85R24 h: 420 / 85R30
Standard + ZW v: 360 / 70R24 h: 420 / 85R30 + 380 / 85R34
Wide tires v: 400 / 70R20 h: 540 / 65R30
Wide tires + ZW v: 400 / 70R20 h: 540 / 65R30 + 270 / 95R38
The same wheelsets were also available "without kotis" in front
for selection (can be bought in the shop).
The standard wheels are free, the wheelsets "wide tires" and "twin wheels" (ZR) cost something.