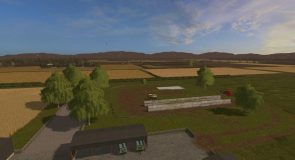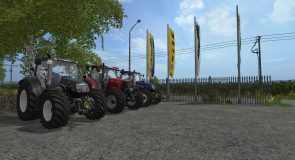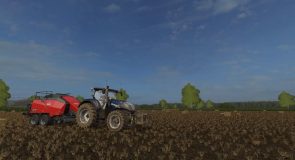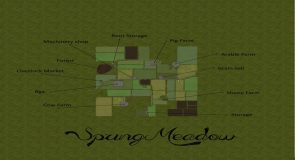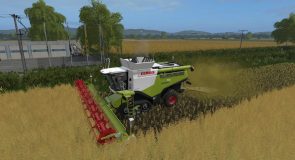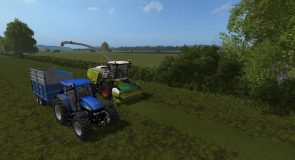 SPRINGMEADOW FARM V1.0.0.2 FS2017
Welcome to SpringMeadow Farm this is based on a fictional location with prime arable and grasslands.

– ChangeLog: 1.0.0.2
– Updated New forest trees
– Added Sawmill at BGA
– Rotated vehicle Spawn point at Arable Farm
– Added New Field Prices
– Added GMKFC Mod now Spreadable Fertilizer,Manure,Slurry.

– ChangeLog: 1.0.0.1
– Updated crop textures
– Cow Liquid Manure fixed
– Added new Models over the map
– New Forest ground texture ( Will Need New Save Game )
– Added new sounds.
– 41 Fields (185ha 457ac).
– Bga with woodchip sell point.
– 3 Animal Farms.
– 1 Big Arable Farm.
– Medium forest.
– Mudmod (Pc Only)
– Season's Ready (Pc Only)
– Ford going over the road
The Map Also as a machinery shop and grain sell point as well as root crop storage.
Hope you all enjoy this map.
Required Mods:
– Seasons (By: Realismus Modding)