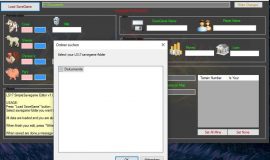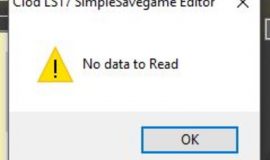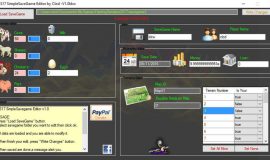 SimpleSaveGame Editor V 1.0 LS2017
Hallo.
This is frist version of my Savegame editor.
In this version you can modify:
All owned Animals and number animals from gender
All owned terrain
Player name
Savegame name
Money
Loan
Actually tested on standard and mod maps.
SHARE PERMITTED ONLY BY ORIGINAL ADFLY DOWNLOAD LINK.
Extract file from anrchive and run it with Administrator privilege.