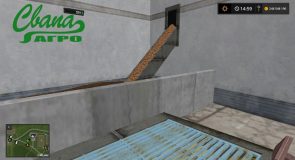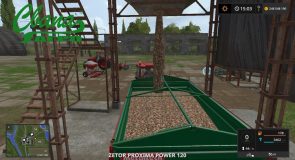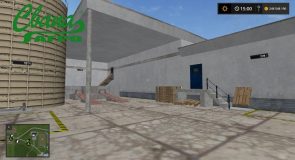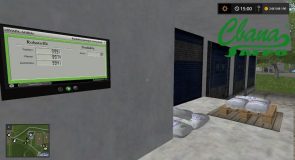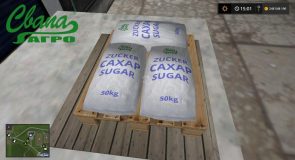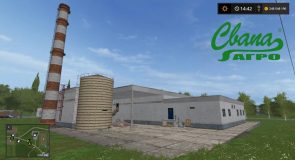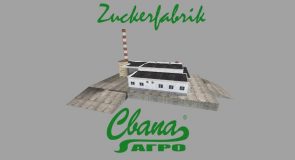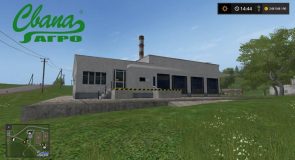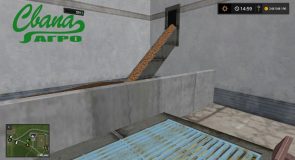 SA SUGAR FACTORY V1.0.0 for FS17
We present to you our fourth mod of the line "Industrial fashion "SVAPA agro"".
This sugar factory.
For operation of the plant requires the following resources:
1. Sugar beet.
2. Water.
3. The empty pallets (from our first modification "SA Production of pallets (V1.0.4)"). You can download it here http://www.fsmods17.com/palettenwerk-platzierbar-v-1-0-4-fs17/
Production: Sugar in bags on pallets.
ATTENTION! You can only use pallets from our first modification!
Sugar can be sold in the sales points or to keep in stock (both options included in the mod) for sale in the future at a better price or to use in our future mods.
Also, changes in store purchases in the game. Now our production you can buy in the category of "Svapa Agro Production" or find by brand "SVAPA"
Mod is 100% compatible with all our mods. Verified to work on the standard maps FS17 (in the screenshots the map of Sosnovka). Compatibility with other modifications is to be inspected periodically.
FORBIDDEN: changes and additions in this mod. Posting on other websites is permitted only with original link and the original screenshots.