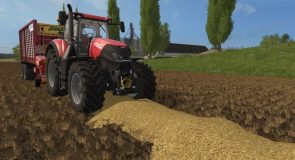 Real straw FS17 – FS 2017
Just a texture of straw lying in rows and as a lining of lifts, I was already drenched by a nasty origo texture. Replace the original file in the Program Files/Farming simulator 2017/data/fillPlanes folder. Back up your original file in case of a return.
Beware! Just for single playing, it changes game parameters.