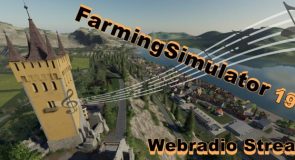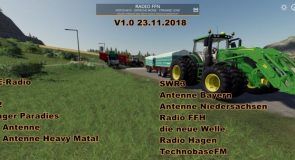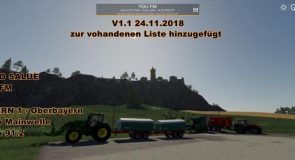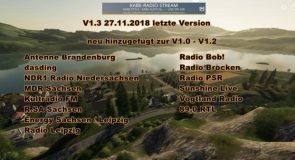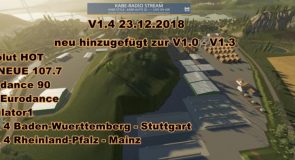 Radio Stream Germany v1.4 for FS 19
Here are for the LS19 Internet streams. Unfortunately it is not possible to add some streams to the LS19.
Version 1.4:
Absolutely HOT
THE NEW 107.7
Eurodance 90th
FFH Eurodance
simulator1
SWR 4 Baden-Wuerttemberg – Stuttgart
SWR 4 Rhineland-Palatinate – Mainz
The following radio streams * are available.
KABE radio
FFN
NDR2
Schlager paradise
Rock antenna
Rock Antenna Heavy Matal
1live
SWR3
Antenna Bavaria
Antenna Lower Saxony
Radio FFH
the new wave
Radio Hagen
TechnobaseFM
* No functional guarantee can be provided for the respective streams,
because the streaming addresses may change from time to time.
Are you missing a transmitter? Then write in the comments which station you would like to have.