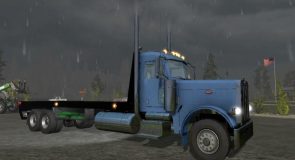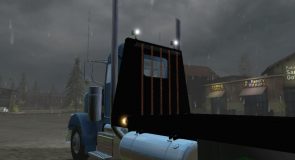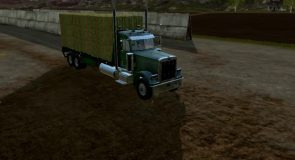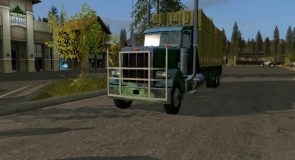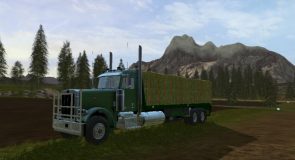 PETE HAY HAULER V1.0 for LS17
This is the 379 Peterbilt from 2013 which has been converted to 15 and now 17. The frame has been stretched to make it a flatbed. You can haul 18 of
the square bales, but it is a little top heavy. Twelve bales rides very stable. You have tension straps to secure your load. It has three engine
configurations which are the Cat C9 with 350 Hp , the Cat CT13 with 475 HP and the Cat C15 with 625 HP. Each engine model is chip tuned to max HP.
The vehicle is washable withcolor choice options. The prices are 69689 base price with the C9 engine. The C13 adds 7500 and the C 15 adds 15000 withdaily
upkeep of 12.
Do to the fact that 3 layers of bales obstructs the outdoor camera vision , I added a second outdoor camea to gain your full view.
Some of the specializations have been lost through the years. But is still a great mod from the original creators. WE owe the original modders many thanks for the original model.