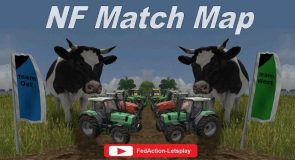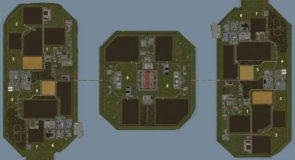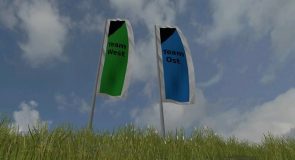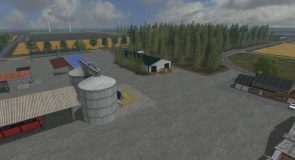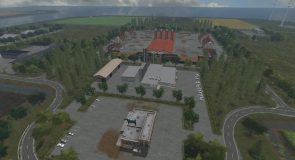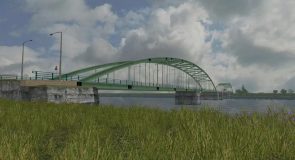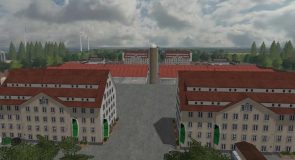 NF Match New goals v2.0 for FS17
North Frisian march something new and different. The Match Map is a completely new map , varied and highly charged mod map for perfect duels.
Match Map V2
– Added 2 new goals in the match area
Beer products and fishery products
– Silage target increased to 2.5 million liters
– No starting fleet anymore
– No fields owned at the beginning
– Sales prices at the port improved
– Production speed of most factories significantly reduced
– Small more fixes
For a complete overview I recommend you my 3 match map presentation videos . There everything is explained what you should know to be able to play the challenge well.
<< The map offers >>
– Two completely identical islands for each team. (West and East)
– A big match area with 15 predefined goals
– Choose 8 goals for you to win the match
– Each team has its own cows, sheep and pigs thus 6 species of animals are installed on the map
– Same and equal crops and grass fields
– Many Buyable Feather, Forests and Factories (Everything is identical for both teams)
– Plenty of space for contractors who can support the teams.
– A total of 22 grain fields and 18 grass meadows
– Each team has its own BGA
<< The factories can manage each team for themselves, they are all with every team on the island >>
– Woodworking with sawmill, empty pallet factory, pellets factory and wood chipper
– flour factory for rye, wheat and barley flour
– pulp mill for paper and board
– Dairy for cheese and cream cheese
– cutter for fish and crabs
– Refinery for diesel and cooking oil
– Log productio
– Egg court for eggs
– Cattle breeding for cattle depending on the team
– Brewery for beer crate and beer barrel
– Fruit trees for apples, pear, cherries and plums
– Butcher for the further processing of the animals to meat and sausage
– Composter for the production of Compost
– Fertilizer and seed production
<< sales opportunities are on the match map many >>
– Each team island has a Raiffeisen for grain sales
– Each team has a port for grain sales (only passable after activation)
– 3 supermarkets, stadium and restaurant for sale of products on pallets
– Two garden centers for sale of compost, fertilizer, straw, wood chips and more
– Two hardware stores for sale of pallets
– Dairy for sale of milk
The map is available in 2 different difficulty levels. The goals are lower in the light version, so the match is faster.
Maybe there is still time left for a Revenge;)
On my Youtube channel FedAction-LetsPlay there are already some videos about the new map so I'd like to stop by and leave a comment.
We wish you all a lot of fun on the NF Match Map and stay fair at the matches 🙂
Thank you and best regards
FedAction-LetsPlay