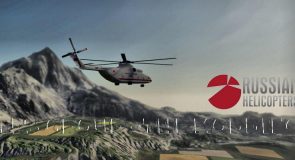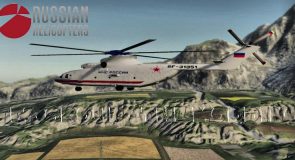 MIL MI26T v2.0.0.0 for LS19
The Mi-26 is the heaviest and largest
mass-produced helicopter in the world.
It is said to be capable of carrying a payload
50 to 100% greater than that of any other helicopter.
It is produced by Russian helicopter manufacturer Mil.
On February 3, 1982,
he set several world records,
including a maximum mass flight (including payload)
of 56,769 kg at 2,000 meters altitude.
It is available today on FS19.
…
Le Mi-26 est l'hélicoptère le plus lourd
et le plus grand jamais construit en série au monde.
Il est donné comme pouvant emporter une charge
utile supérieure de 50 à 100 % à celle
de tout autre hélicoptère.
Il est produit par Mil,
constructeur russe d'hélicoptères.
Le 3 février 1982,
il a établi plusieurs records du monde,
dont un vol à masse maximale (charge utile comprise)
de 56 769 kg à 2 000 mètres d'altitude.
Il est disponible aujourd'hui sur FS19.