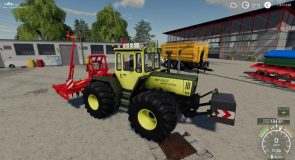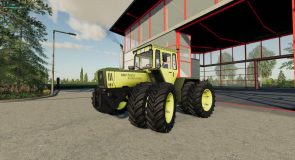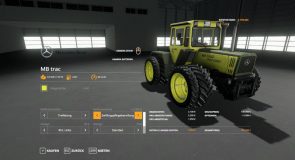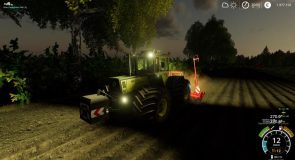 MB Trac Pack 1300 – 1800BB v1.5 for FS2019
Changelog
– Mousecontrol for windows, doors and skylight
– more tire configuration
– fixed log errors with the ReverseDriving
– fixed black strokes bug in the vicinity of the tractor
– made various little things
So here is the last version of this MB Tracs!
It should now be fixed all gross errors that can affect the game in any way!
He is not 19er standard but works great and looks quite good for his.
I have rebuilt these tugs mainly according to my ideas and have also responded to requests and suggestions of the community.
Of course you can not do it for everyone, everyone should be aware of that!
I do not count what he has on the whole for functions, as most of them already know.
If you do not know him yet, you should download it and try it out.
For the sound to work properly players have to use the FS19_KeyboardSteer to put the gearbox off!
Please also note the readme in the zip to the sound!
I would like to thank all supporters here!
Likewise, I thank the users who have repeatedly reported errors and suggestions!