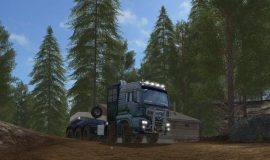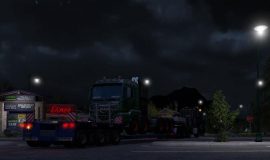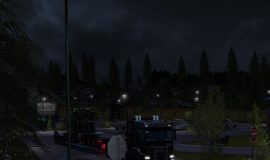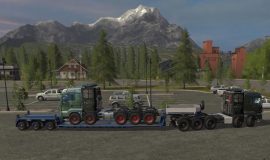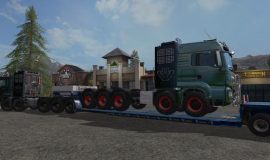 MAN 10X10 SLT GL V1.0 LS2017
I have for you here's my MAN 10X10 SLT GL from LS15 converted to the current LS17.
The 5-axis heavy-duty tractor for timber and farmers with plenty of power.
Price: € 185,000
Maintenance costs: € 180 / day
co-steering axles 5 of which 4
Hitch front and rear, as well as caliper for semi-trailer
Washable, color choice for cabin and wheels
83km / h top speed, Mega Tank of over 19k liters of diesel for lengthy drives and traction as additional weight.
Ne amount Deco in the cabin.
, Continually modified basic model of Giants over the years and expanded with individual share.
As always with me, have fun with it, change what you do not like or add your ideas easily with added. Would not be surprised to see me in the future with a HKL instead saddle space to present.