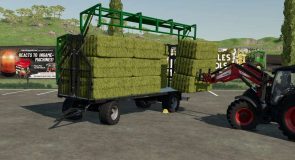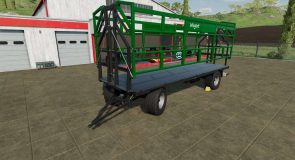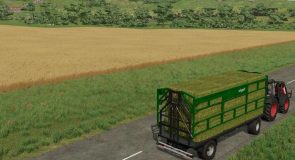 LS 22 Wiegert BWZ 760 Baleloader v1.0.0.0
The BWZ760 bale transport wagon from Wiegert Landtechnik is suitable for round and square bales. Loading is very easy as the platform is freely accessible from the side.
The grids are hydraulically operated. The cylinders are equipped with safety valves. Only a single-acting control unit and a return are required. This means that the hydraulic hoses to the tractor are pressure-free and can be coupled quickly and easily.​
Round bale capacity:
125cm = 22 pieces
150cm = 18 pieces
180cm = 12 pieces
Square bale capacity:
120cm = 210 pieces
180cm = 24 pieces
220cm = 18 pieces
240cm = 18 pieces
Price: 19500 $