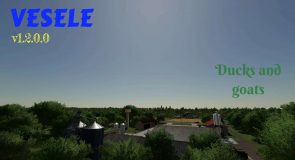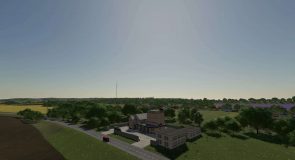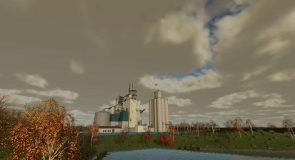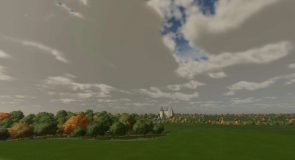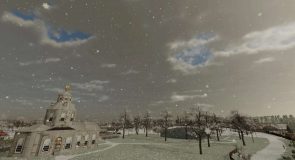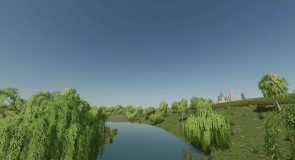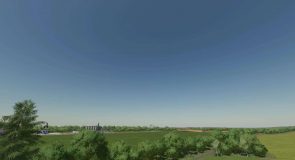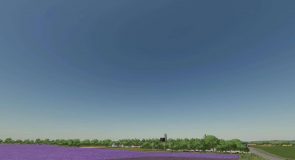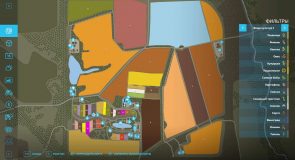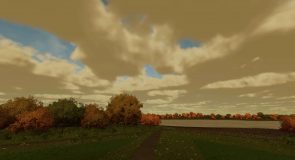 LS 22 Vesele Map v1.2.0.0
The map was created on the basis of the terrain of one of the picturesque corners of Ukraine.
The map has 18 fields of different sizes and configurations.
Two plots with forest that can be purchased.
There are two lakes where you can collect water for your farm and also catch fish.
There are collectible items.
Nine points of sale where you can sell all standard crops, as well as additional crops present on the map – a shop in the center of the village, a mini-market, two elevators, a boiler house, two points of sale of straw and hay in the village, a point of sale of milk , point of sale of root crops, hay, straw, etc.
In addition to standard crops, you can grow buckwheat, peas, poppy, mustard, alfalfa, clover, hops, flax, carrots, onions. And also produce such products as: cereals (wheat, barley, corn, buckwheat, pea, oat, soybean, sorghum), flakes (wheat, barley, oat, buckwheat, pea, soybean, sorghum and flax).
On the map there are: a dairy that produces sour cream, chocolate butter, condensed milk, pasteurized milk, dry milk, skimmed milk; potato plant (produces chips, French fries, croquettes, salad, potato wedges); a grain dryer and a plant for the production of cereals, which accepts only dry and cleaned grain.
You can also buy a compost plant in the store and save on fertilizers, as well as a meat processing plant that will allow you to get a variety of products from animal meat: chicken: leg, thigh, wing, breast, minced meat; pork: neck, brisket, lard, tenderloin, shoulder blade, ribs, front leg, back leg, bone, minced meat; beef: back leg, front leg, neck, tenderloin, minced meat; lamb: back leg, front leg, neck, tenderloin, minced meat.
Update:
Added new animals: ducks and goats. Goats give milk that can be sold or processed at a dairy into hard cheese and cottage cheese. Ducks lay eggs. At the meat processing plant, you can get duck breast and minced meat, goat leg, breast and ribs from these animals.
Added new products to carpentry: boxes, tubs, beehives and pallets. The sawmill can produce chipboard, OSB boards, chopped and uncut firewood in pallets.
The production of starch and dry puree was added to the potato plant.
Some production chains have been changed.
Some other minor changes and fixes.