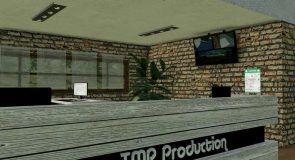 LS 22 Total Mixed Ration Plant v1.0.0.0
I hereby put at your disposal my feed mixer for the LS 22, it has been revised and a lot of decoration things have been added,
To see the content of the production, you have to enter the building. To do this, just go through the main entrance and be amazed by the view.
This is a food mixing station that you can enter, in the area above you will also find a display which has no function yet and will be added someday.
The feed mixing plant uses silage, straw, hay and mineral feeds to produce the optimum feed for your cows.
Capacity:
Straw: 150,000 L
Grass / hay 150,000 L
Silage 150,000 L
Minerals: 150,000 L
Product:
Compound feed