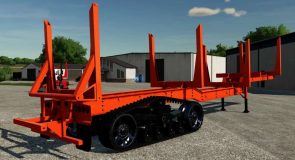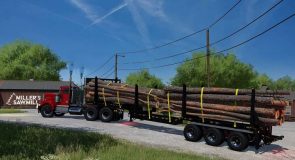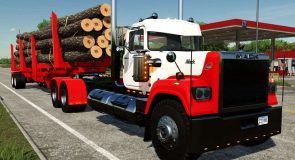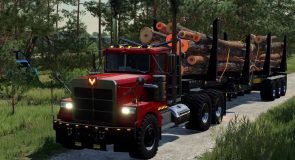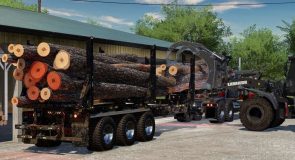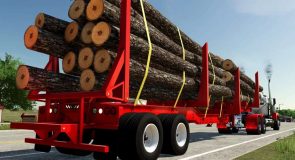 LS 22 TLX X52 Logger v1.0.0.0
The Lizard Logistics X52 Series expands his horizon of operation getting now deep into forestry!
With the X52 Logger you have an extremely balanced trailer with active and dynamic suspension on all the axles allowing the maximum terrain contact even with heavy loads!
Featuring 2 variations, a classic wheel-based trailer and a the most modern TraX for the most exigent terrain!
Options available to customize your logging trailer:
Wheels: Choose between twin or triple axle setup among well known brands, Continental, Lizard and Nokian. A total of 16 wheel options!
Decals: Several options to customize the stripes of the trailer
Extras: The rear fenders are also an option, 4 different setups here!
Distribution:
Standard
6 Meters: Increased the amount of poles to ease the loading and transport
4 Meters: Adding side tensors between the poles the trailer can carry any size of log
(Beware! Active collisions when selecting this option, similar to a tipper with side walls)
Price: 82000$ (base)