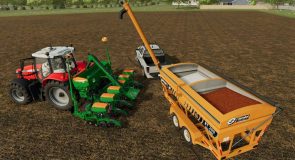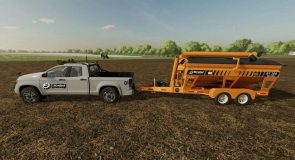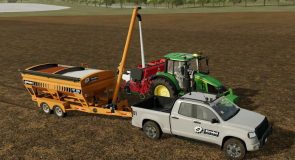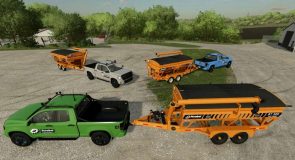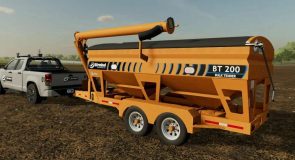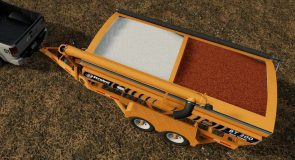 LS 22 Strobel Bulk Tender v1.0.0.0
The Strobel BT 200 Bulk Seed Tender is the perfect tender for farms with smaller tractors and equipment. The BT200 is designed to be pulled by a pickup truck. This releases your tractors for more important duties and giving your trucks something to do on the farm. The unique low profile design is both safe and efficient. Each of the two hoppers hold 100 Bushels (3524 liters) and can be loaded with different fill types. This is very useful for tending seeders and planters that carry both seed and dry fertilizer.
Made in the USA since 1946, the Strobel Manufacturing name has been synonymous with high quality, durable products that meet the needs of customers across the country and around the world.
Fill Types: Seeds, Dry Fertilizer, Lime (also: wheat, barley, oats, canola, sorghum, sunflower, soybean, corn, pigfood, mineral feed, roadsalt)
Capacity: 7048 liters
Price: 25000 $
Also included is a full size Lizard Pickup.
Price: 35000 $
Power: 300 hp