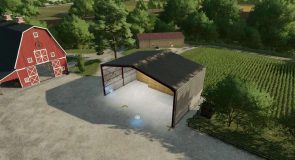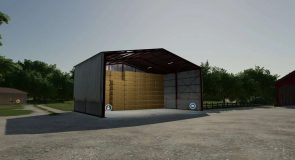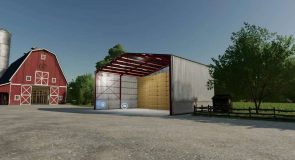 LS 22 Straw Storage v1.1.0.0
Changelog 1.1.0.0:
Adjusted the position of round bales to prevent them from going through the roof.
Metal shed for storing straw or agricultural equipment. It offers a covered area of 210 m². In addition, its base is concrete, which allows grain to be poured temporarily. The construction price is 22,500 $. Its average maintenance costs 32 $ per day.