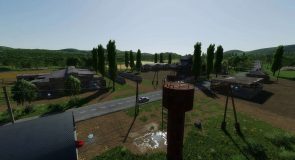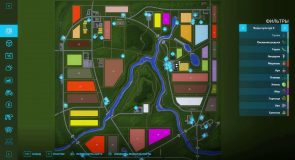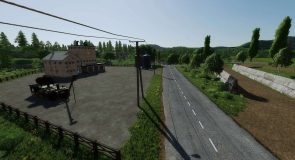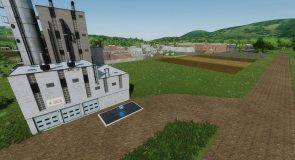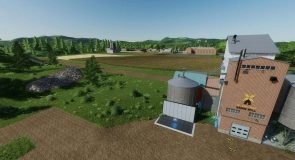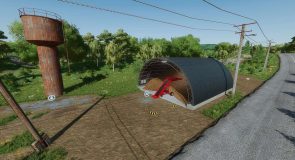 LS 22 SOSNOVKA PRO MAP v1.0.2.0
One toy that replaces everything, inside the store on the table;
Moved the point of sale of wool, near the purchase of animals;
All crops and products are registered for sale;
Full adaptation, including new crops for precision farming;
Added production;
BGA accepts new crops, produces including gas (methane), where the digestate refill trigger, gas can be refilled there. Gas is sold at the loading bay. You need to download a mod for transporting gas;
All land previously not bought is now owned.
This is done for auto-sale of products from factories;
One unsolvable problem so far: products from the cereal factory need to be put on auto sale (some kind of pallet during spawn causes an error and freezes). If you sell automatically, then there is no problem;
New crops added to livestock feed;
Added small piles of sand and gravel;
Added compost, which can be fertilized without precision farming. To get compost, there is a composter in the menu for buying productions;
The land under the oil mill, flour mill and sawmill must be bought if auto-distribution or auto-sale is installed, if you carry pallets yourself, then it is not necessary to buy land;
The game was tested and adjusted to a high level of economic complexity;
Under the new root crops, the purchase menu has its own harvesting equipment.
The map contains:
36 fields;
Standard crops + peas, alfalfa, carrots, onions, clover, hops, poppy seeds, mustard, flax, buckwheat;
points of sale;
Elevator;
Sawmill;
Bakery;
Oil mill;
spinning mill;
Potato plant;
Groats factory;
Traffic of cars and pedestrians;
Support for precision farming.