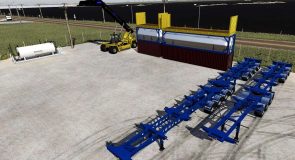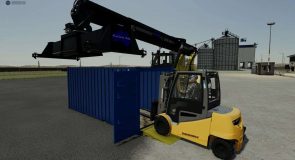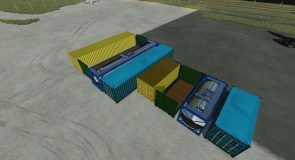 LS 22 Shipping Containers v1.0.0.0
Shipping Container Pack
includes GP, Flat Rack, ISO Tank and Open Top in both 20ft and 40ft sizes.
A container Ramp for forklift access (tight fit for height) you will need super strength to move this ramp around.
40ft and 20ft GP and flat racks both have Autoload will also need Pallet Autoload Specialization from Achimobil for this to work.
40ft and 20ft GP doors can be open when not attached to forklift or trailer using simple IC trigger is on the right doors.