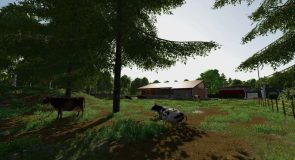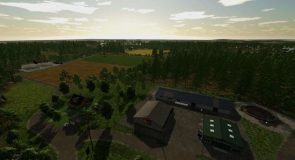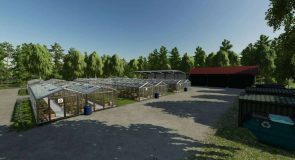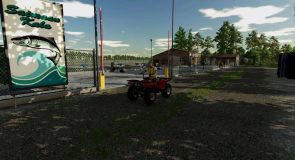 LS 22 Savonmaa Map v2.0.3.0
The nature in the middle of the lakes is very beautiful, but you have to work hard to make a living in here.
v2.0.3.0
– Added Multi-terrain Angle. (32 ground texture angles)
– Some changes on starting equipment
The terrain is rough and rocky, and cold and dark winter doesn't make things any easier.
This is mainly a forestry map, but you can do whatever you want; crops, animals, production, anything goes.
The map includes:
– realistic landscape
– different forest types and more than 5000 trees.
– 17 fields that are not all flat and square.
– Multi-terrain Angle
– buyable cow barn, horse- and sheep pastures. All customized.
– buyable sawmill, grain mill, bakery, and six greenhouses. All customized.
– fish farming mod by VX mapping built-in with some modifications.
– small lots for your production buildings.
– selling points for almost all the products.
– vehicle shop, gas station, and animal dealer.
– free slurry and manure.
– 4 farmhouses, one smaller cabin, and one tent with sleeping triggers.
– contracts.
– realistic Scandinavian weather.
– custom crop calendar and soil map.
– finnish license plates. (by Mr_Mazzony)
– and much more!