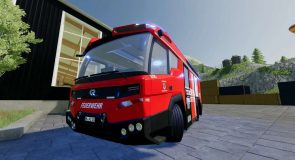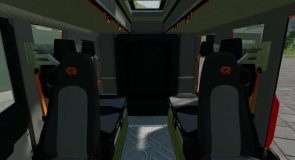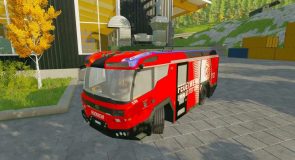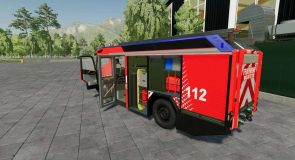 LS 22 Rosenbauer RT eLHF v1.0.0.0
The Rosenbauer RT eLHF is a brand new firefighting vehicle designed specifically for use in high-risk operations and difficult conditions.
It is equipped with state-of-the-art technology and a wide range of features to help firefighters do their jobs more effectively and safely.
The RT ELHF's cab can accommodate up to six firefighters and is equipped with the latest technology to ensure a safe and comfortable ride.
The seats are ergonomically designed and provide a good view of the road and the area of operation.
The air conditioning and ventilation system ensure a comfortable temperature and air quality, even under extreme conditions.
The RT is equipped with animated doors, gates and a light pole.
The blue light and horn can be activated manually during an emergency drive.
Functions:
Unfold unit: Button (X)
Activate horn: Key (Y)
Activate blue light: Key (POS1)
Control the doors, gates and ladders with the mouse (see F1 menu)
Special adjustment options for the steering behavior to be active in any terrain
The following store options are available:
Choice of foiling
Price: 854.900 $
Power: 132 kW (375 PS)
Category: "Vehicles – Miscellaneous
Loading among other things with:
Power generator
High-performance fan
Power saw
It is recommended to use SimpleIC, but it is not mandatory. (PC only)