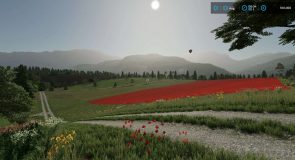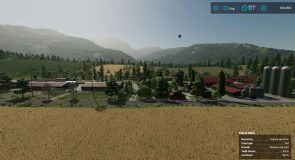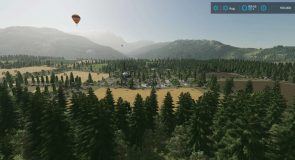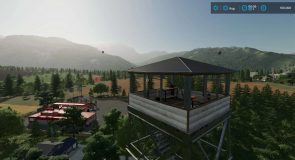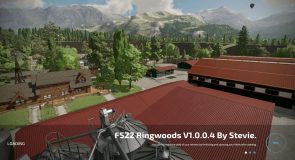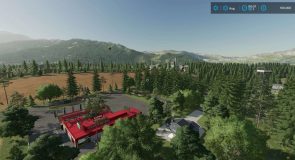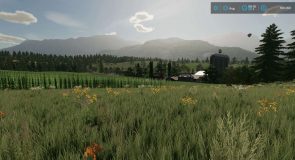 LS 22 Ringwood's Map ByStevie v1.0.0.4
V1.0.0.4 09/11/2022.
Major update and requires new save.
Fixes and improves added multifruits, adds new visuals and more.
Medium update. V1.0.0.3 03/11/2022.
No new save required so it keeps the version number V1.0.0.3
Tonight's Ringwood's map update I'm sorting out some of the small niggles like seeder's, planters, animal food and robot for Alfalfa windrows, sell point fruits and hiding some from the menu, fixing placeable errors and a boat load more tweaks. Add's new bunker silo's which work with Alfalfa, adds  to store Dryer Silo, Fermenting Silo and updates small Composter, Adds visual animations, reworked poppy and hops textures. The update will not require a new game so I'm keeping the version at v1.0.0.3 but it will require a save as soon as you enter the map upon loading to update some changes.
Fixed the 3 cars at the farm 31/10/2022 19.08 UK time.
The map is updated to game patch 1.8* and has the inclusion of new custom multi fruits and textures plus fixes and updates to tip points, the farm storage, removable farm house, barn and fences and much more. Added machines for harvesting carrot's and onion's seen in the video to the misc sections of the store. There's no longer 2 versions of the map just this new one that supports maize plus, grazing, and more. This update requires a brand new game save.
Simply Download the map zip, Unzip the downloaded file and place the map zip into your PC FS22 mods folder, load the game and select the map to play have fun with it.
The map features a large forest trail, large working farm, train, custom sell points and productions large town rolling hills and much more. The original was from FS15 and was an edit of West Bridge Hills. This is a full rebuild on the FS22 game engine.