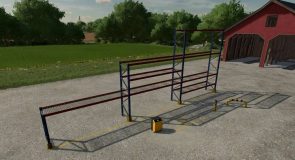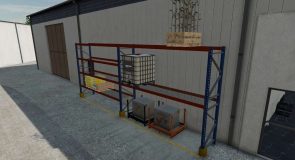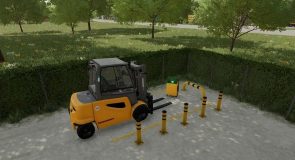 LS 22 Placeable Warehouse Objects v1.0.0.0
A pack of placeable warehouse objects.
This pack contains 2 models of safety bollads, 3 lengths of lines, an electric charging station, and a construction kit of pallet racks.
When placing the pallet racks, use grid placement and turn on free placement!
They are designed to lock in place perfectly next to each other!
This way you can build the racks to your needs!
Price:
– Safety bollards model 1 and 2: 50$
– Yellow lines 1m, 2m, 3m: 5$
– Battery charger: 5000$
– Pallet racks: 150$ – 500$