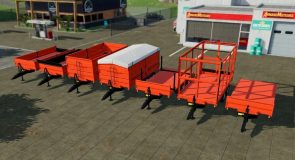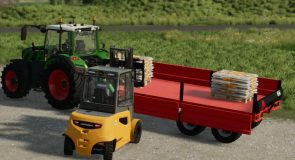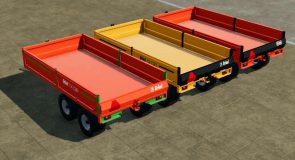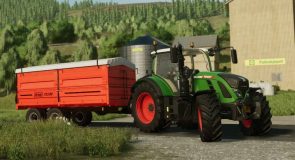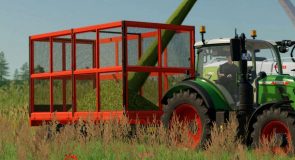 LS 22 Orkel TX 130 v1.2.0.5
Changelog 1.2.0.5:
– Added Mitas AR3 tires
– Fixed missing hatch locks
Orkel TX 130
is a multipurpose trailer made in Norway.
Features:
– Hydraulically controlled tailgate
– from 8,500 liters to 18,000 liters capacity
– Toolbox
– Cover
– Timber stakes
– Cage for chaff
The side hatches on each side are separate.
The hatches on the extension swings out like barn doors.
With the modular design, you can go back to the workshop and transform the trailer to your needs at any time.
Price: from 18,000 $