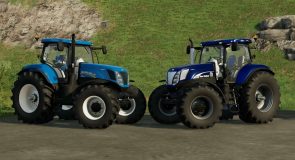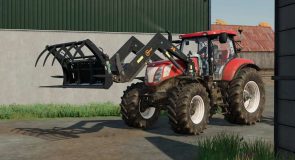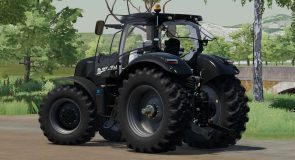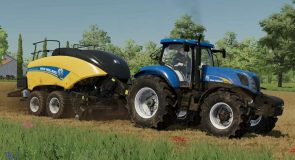 LS 22 New Holland T7/T7000 Series v1.2.1.0
New Holland T7 & T7000 Series
Changelog 1.2.1.0:
Some visual bugs fixed.
Tire options re-edited and new options added.
Opening/closing sounds added to door and rear window.
Base Price(T7000) : 147.000$
Base Price(T7 T4A): 153.000$
Engine Configurations(T7000):
T7040 AC – 234 HP
T7070 AC – 251 HP
Engine Configurations(T7 T4A):
T7.220 AC – 218 HP
T7.235 AC – 234 HP
T7.250 AC – 250 HP
T7.260 AC – 260 HP
T7.270 AC – 269 HP
Tire Configurations:
Trelleborg
Michelin
Continental
Mitas
BKT
Vredestein
Nokian
Prepared for Precision Farming DLC.
The left door can be opened/closed by pressing scroll wheel and moving left/right.
The rear window can be opened/closed by pressing both mouse buttons and moving backwards/forwards.