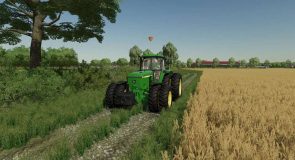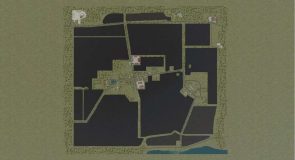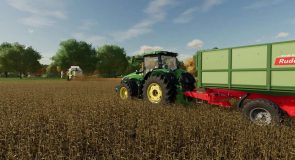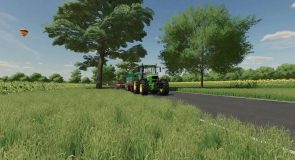 LS 22 New Bartelshagen 2022 v1.1.0.0
Welcome to Neu Bartelshagen 2022, a small town on the Grabower Bodden.
All standard functions of the LS 22 are installed.
There are 16 fields.
Horse pasture, pigsty, livestock trade
a multi-fruit silo, two courtyards, a BGA
Sawmill, restaurant, carpentry, oil mill
Grain mill, sugar factory, farmersMarket, spinning mill.
Changelog 1.1.0.0:
Cosmetic corrections.
Fixed light trigger on garageBigService hall, which resulted in not being able to pick up the collectible.
Fixed fences that were unintentionally at the edge of the field.
Added more dirt roads, with splines for the helper.
Added pigsty environment objects that may interfere after sale.
Livestock trade for straw and silage sale, now next to the animal sale.
License plates adapted to license plate DE.
Added farmers market.
Added some traffic signs.
Added Bakery.
Added biomass cogeneration plant.
Added stone sale.
Added greenhouse.
Lights attached to the halls from the outside.
Farmhouse traded.
Fixed multiplayer search.
Added another sell point.
Productions acceptance limit increased because of large fields.
Farmlands better adjusted.
Added new waterplanes, the old ones went under the map and blocked the helper when working in the fields.