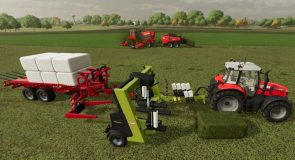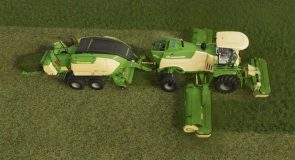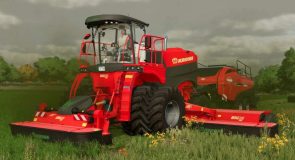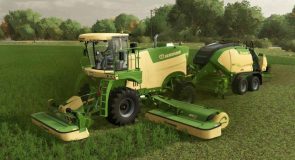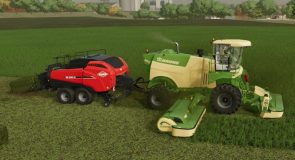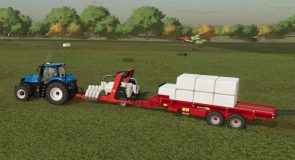 LS 22 Mower And Wrapper With Hitch v1.0.1.0
This mod adds a hitch and PTO to the Krone BigM450, allowing it to be used with a baler.
Changelog 1.0.1.0 :
– remove mod dependency
– fix pto guard orientation
– added low trailer attachment
The package also includes the KUHN SW4014 bale wrapper with an added trailer hitch, allowing it to be used a bale loader. The trailer hitch is on a moveable arm, allowing alignment with bale loader arm.
Recommended mods: Anderson Group TSR 3450, Anderson Group StackPro 7200
Krone bigM450
choice of colors
choice of twin tires
choice of engines
Price: 380,000 $
Hp: 549/603
KUHN SW 4014
choice of tire brands
choice of colors
choice of worklights
Price: 54,000 $