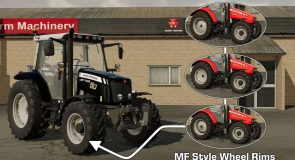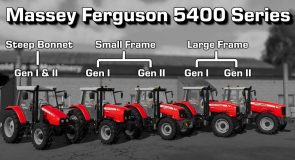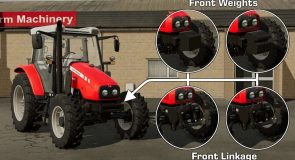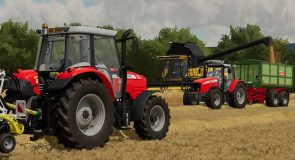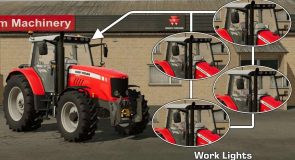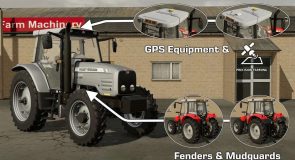 LS 22 Massey Ferguson 5400 Series v1.2.5.0
The Massey Ferguson 5400 series was built in the Beauvais factory between 2003 and 2013.
Changelog 1.2.5.0:
[Fixed] Mouse controlled doors and windows on consoles
It is a versatile mid-horsepower tractor, with an option of engines from 86 to 160hp.
This is mated with the Dyna-4 transmission to make the perfect all-round package.
Specifications:
Manufacturer: Massey Ferguson
Models: 5425, 5435, 5445, 5455, 5460, 5465, 5470, 5475, 5480
Power: 86 to 160hp
Production: 2003 to 2008 (Gen I), 2008 to 2013 (Gen II)
Max speed: 40 kph
Base price: 50,000€
Store Info:
– Store items: 6 tractors, 2 weights
– Category: Small tractors
– Wheels: 7 brands, 3 rim options
– Front attacher: 10 options
– 3 Frontloader options
– 7 Design configurations
– 5 Paint configurations
– Precision Farming ready
– Passenger seat ready (Requires Kubota DLC)
– Mouse control doors and windows
Changelog 1.1.0.0:
– [Fixed] Inside camera shadows
– [Fixed] Nokian tyre error
– [Fixed] DescVersion increased
– [Added] Wiper sounds
– [Added] Passenger support (Requires Kubota DLC)
Changelog 1.2.0.0:
– [Fixed] Passenger position on Large Frame models
– [Added] Mouse controlled doors and windows, with sounds
– [Added] New sounds for turnlights, horn and cabin rattle