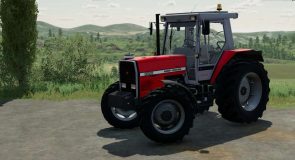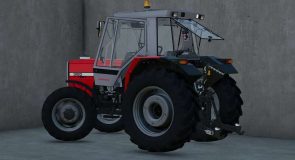 LS 22 Massey-Ferguson 3000 Series v1.0.1.0
Changelog 1.0.1.0
Minor bugs fixed.
New details added.
Beacon light options added.
Massey-Ferguson 3000 Series
Base Price 49.500$
Engine Configurations
MF 3095 – 95 HP
MF 3115 – 115 HP
MF 3120 – 120 HP
Tire Configurations
Trelleborg
Michelin
Continental
Mitas
BKT
Vredestein
Nokian
The left door can be opened/closed by pressing scroll wheel and moving left/right.
The rear window can be opened/closed by pressing both mouse buttons and moving backwards/forwards.