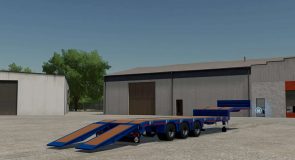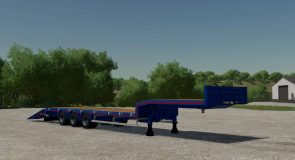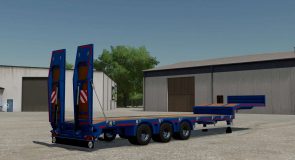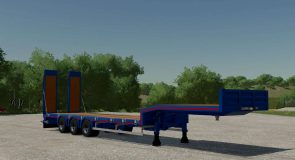 LS 22 Lowloader V1.0.0.0
After 4 months of Giants testers bullshit and absolute unprofessional work i decided to give up on the Lowloader for ModHub.. i can't resubmit a simple convert 6 times, because some stupid testers can't do the job they got paid for.
Lowloader FS22
Price: 45000 $

Configrations:
– Trailer color
– Design color
– Wheels color
– With or without ramps
– Stock or custom lights (+ Beacon)
NOTE: In order to use the tensionBelts properly you will need first to open the cover. Otherwise the Belts will be floating in the air.