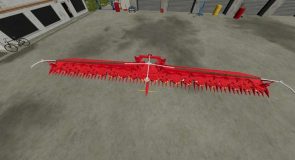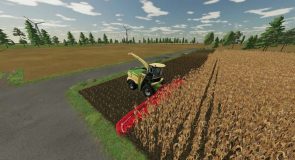 LS 22 Kemper Studie 2020 v1.1.0.2
With a working width of 15 m, the Haecksln has plenty of space for your downhill skiers.
Version 1.1.0.2
Unfortunately I have to do an update soon. It has been shown that the adjustment led to an error in the display of the animation in size. This error is now also fixed.
Here now, after months of work, the Haecksl intent Kemper study 2020 converted from the LS19 (original from Agrartechnik Nordeifel in the LS19).
Works fast with 15m working width, with enough space for your downhillers.
Yes, there is such a resolution, but it is fraught with errors and warnings.
This one is different, no errors or warnings.
I have eliminated all these messages, which means that the log is clean in my intention.
Have fun with this mod.