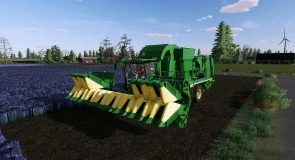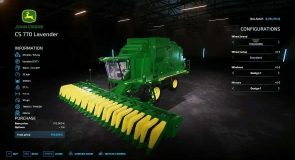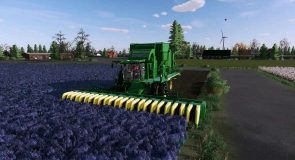 LS 22 John Deere CS 770 Lavendel Edition v0.5.0.0
The John Deere CS770 comes to increase the yield of your crops.
The cotton harvester has a larger working area and ensures better transport with its header folding system.
This is the lavender version made with permission.
The original version for cotton can be found here.
ModHub rejected the harvester because it looks exactly like the cotton one.
As soon as I have permission to change the model, that will follow.
– Price: €913,000
– Power: 515 hp
– Working width: 11.4 meters
– Transport speed: 32 km/h – 20 mph
– Tire brand options: Trelleborg, Michelin, CONTINENTAL, Mitas, Vredestein and BKT
– Lens tint configurable
– 3 mirror configurations
– Animation: door to open/close and rotating screen inside