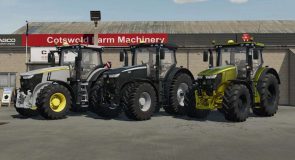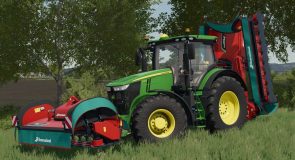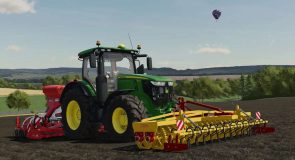 LS 22 John Deere 7R Series Gen 1 v1.0.0.0
John Deere updated the original 7R series in 2014 with new tier IV emission level engines.
It was available in a range of power outputs and either AutoPowr™ or e23™ Powershift transmissions.
This mod is a convert of the FS19 tractor, and is fully supportive of FS22 features.
Specifications:
Manufacturer: John Deere
Models: 7230R, 7250R, 7270R, 7290R, 7310R
Power: 269 to 352hp
Production: 2014 to 2020
Max speed: 50 kph
Base price: 238,000$
Store Info:
Realistic tyre sizings
AutoPowr™ and e23™ Powershift transmissions
JD Banner configuration
Decal colour configuration
Body colour configuration
Rim colour configuration