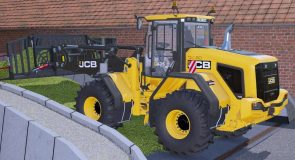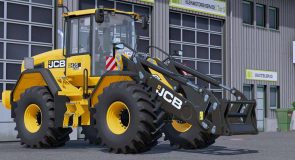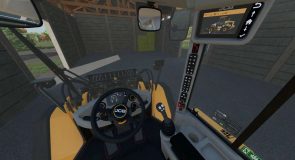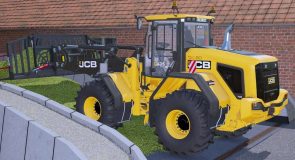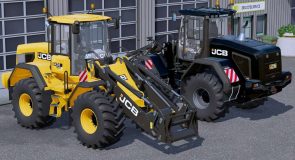 LS 22 JCB 435S Stage IV And V v1.1.0.0
JCB 435S Agri Tier4-Final 2018 and Tier5 2019.
Changelog 1.1.0.0
Overworked physics for better lifting with a heavy load
Added SimpleIC for the Door
Added Tires: BKT Communal
The JCB Wheelloader 435S is made for maximum productivity in farming operations. The 435S only comes with high-quality components like Cummins-Engine, ZF-Transmission and -Axles, and Rexroth-Pumps for the best power-to-weight ratio as well as excellent longevity.
Also, it's very safe, easy to maintain, and with Eco-Mode as well as automatic neutral-circuit most fuel-efficient.
Price: 184.000$
Stage IV: 172kw/235hp
Stage V: 185kw/252hp
Diesel: 400l
DEF: 40l