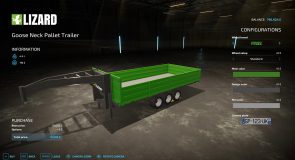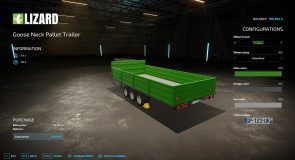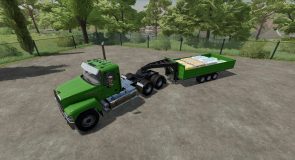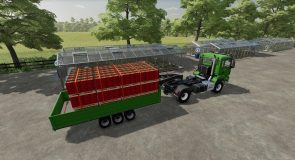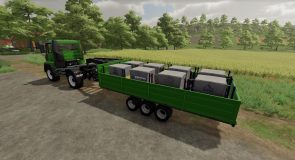 LS 22 Gooseneck Pallet Trailer Autoload v1.0.0.0
This is a gooseneck pallet trailer with autoload function and can be used with any vehicle
with semi trailer or 5th wheel attacher.
Choice of tyres.
Standard Giants colour choices for body, chassis and rims.
License plate choice.
Carries (max/item):
36 euro pallets
24 overload pallets
4 Liquid tanks
8 Big bag pallets
Cotton bale
How to use:
Select the correct pallet type to load with (Z)
Drive next to the pallets and then load them with (R)
Make sure you use the tension belts if your load goes higher than the sides.
You can choose the unloading side with (U) and unload with (I)
Requires the mod Pallet Autoloader Specialization from Achimobil.