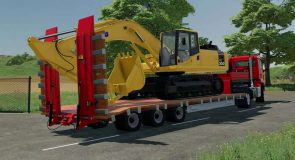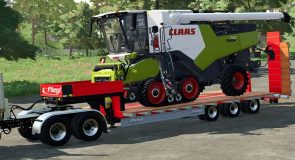 LS 22 Fliegl SDS350J v1.0.0.1
Fliegl SDS350J low loader for transport of harvesters and tracked vehicles with three axles and twin wheels.
ChangeLog: 1.0.0.1
Fixed ramp collisions
Added sounds for animations
Minor fixes
Price: 23000 €
Color configuration and steering axles.
Note: use the cover animation to extend the floor and loading ramp.