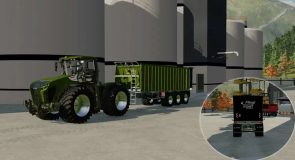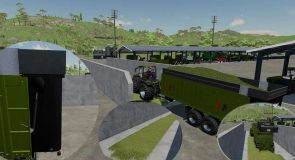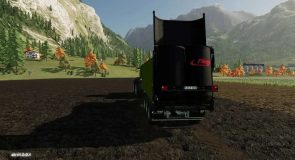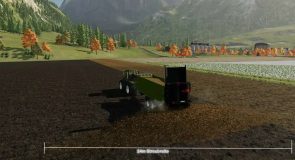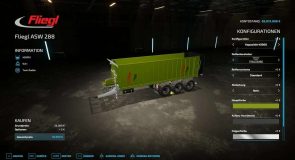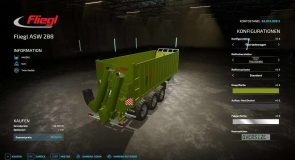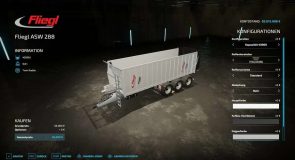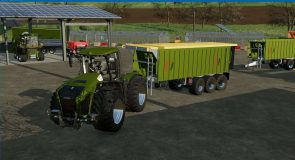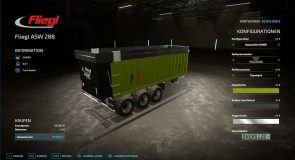 LS 22 Fliegl ASW 288 Multi Trailer v1.0.1.3
Changelog 1.0.1.3
Bug-Fi, FillVolumes with FillLimit Function ONx
Cover color changeble
Fliegl ASW288 – 3-axle sliding floor trailer, transfer vehicle, manure spreader, silage trailer in one!
Fliegl ASW288 Multi Walking Floor Trailer — VIDEO Sliding floor – trailer with 46m3 optionally with and without hood.
Silage trailer with 54m3
Manure spreader with 46m3 and 24m spreading width – "Precision Farming ready"
Transfer wagon with 44m3
Furnishing
trailing axles
Signs and lighting
sound animated
color choice for
trough
Rear cover & body
landing gear
rims
"FillLimit" function in the game is supported.