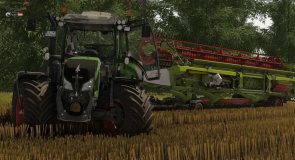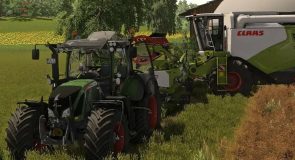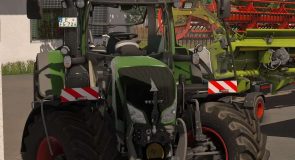 LS 22 Fendt 700 SCR v1.1.0.0
This is a FENDT tractor from the 700SCR series.
This mod may ONLY be uploaded with the original download link from AgrarFynn!!!
Hey dears!
I can announce that I publish my second mod.
To the mod:
This mod originally comes from Farming Simulator 19, but I improved it a bit.
With this tractor you can do everything from to.
Added 6 shop configurations.
Design
trumpets
Auxiliary lights
Sticker
Front window
Fenders
Simple-IC was installed by me with all the trimmings.
Pto Control
Attacker Control
Light Control
RLU Control
Engine Start Control
Swivel seat
Screens rotatable
Steering wheel up down
Front window
Rear window
Door left
Roof hatch
Blizer
Lower link front up down
Ledbar roof
You can also choose between 37 different main colors, 37 rim colors and 8 design colors.
We hope you all like our tractor!
Regarding releases are required because this mod comes from Farming Simulator 19!
(approvals are available)
Maybe there will be an update, a V1.2.
19th Century Creator : Gamer8250
If you have any problems/suggestions for improvement, please report them to Agrar Fynn#1278 on Discord.
Kind regards
Your agricultural Fynn