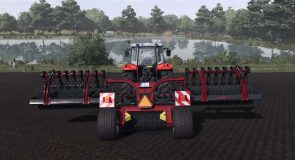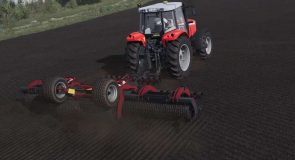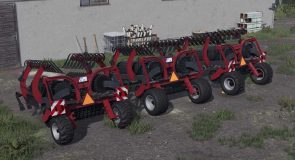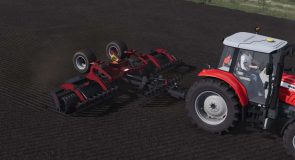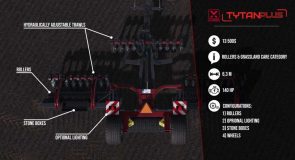 LS 22 EXPOM Tytan Plus 630 v1.0.0.0
Cultivating rollers of the Polish EXPOM brand.
The TYTAN 600 rollers can also be used for post-harvest cultivation with excellent results.
and thus significantly accelerate the process of decomposition of straw and residues, as well as seed germination.
These cultivation rollers are also used on any grassland.
EXPOM Tytan 630:
Price: 13500 $
Power requirement: 140 HP
Working width: 6.3m
Hydraulically adjustable trawls (Mouse control)
Configurations:
Rollers: Cambridge, Zig-Zag
Lighting
Stone boxes
In addition, a version for meadow cultivation is available in the Grassland Care category