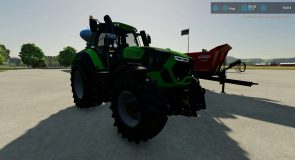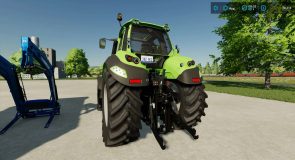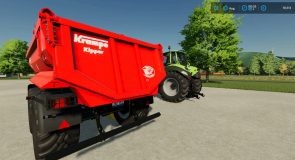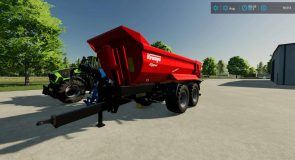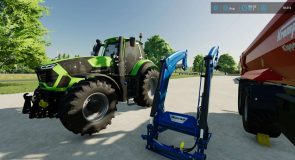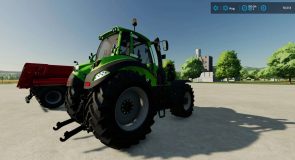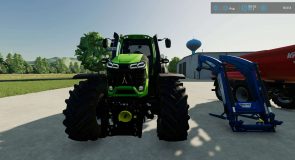 LS 22 Deutz S9 Cabrio Pack by TaZ-Modding ZeKi-Modding v1.0.0.0
The Deutz Series 9 ¦ Cabrio Pack includes the Deutz 9 TTV, which can be configured as a convertible, with a front loader and with a forest cage.
Also the colors for body, design and rims, different wheels, daytime running lights in different colors, Underbody light and special radiator figures selectable.
In addition, the Quicke Q7M front loader and the Krampe HP20 trailer have been integrated into the package, which can be configured in the same colors as the tractor.