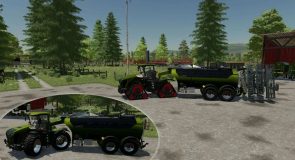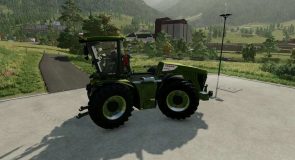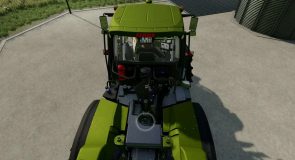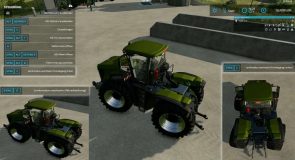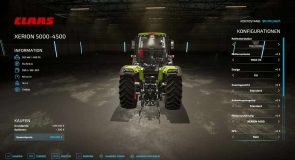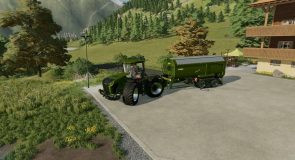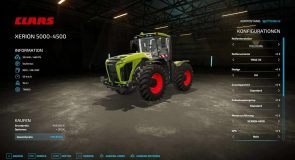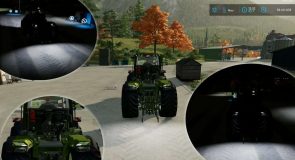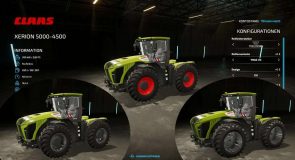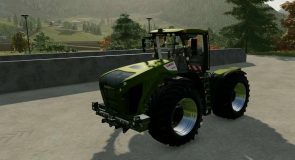 LS 22 CLAAS Xerion 5000 VC 2.0 v1.0.0.4
CLAAS Xerion 4500- 5000 from update 1.4.1 GIANTS corrected errors and installed features such as color selection and GoodYear wide tires and reversing lights!
CLAAS Xerion 4500 and 5000 the NEW from game update 1.4.1 !!
Price: €409,500
Perfomance:
Xerion 4500 – 480 hp
Xerion 5000 – 530 hp
Features:
GIANTS taillights / brake lights BUG fixed
rotating cab
Color choice for roof and exterior color
Color choice for the chassis
Ball head attacher can also be used for the KAWECO swan neck !!LS22 Kaweco SwanNeck Tandem
Steering mode changeable (crab steering left/right, four-wheel drive, front axle), GIANTS bug fixed
GoodYear wide tires
original TerraTRAC drive
reversing light !
Game Compatibility v1.2 – 1.4.1
All components with the exception of the GoodYear tires/rims are original. Nothing has changed in terms of engine performance and transmission!