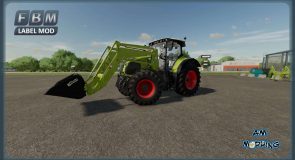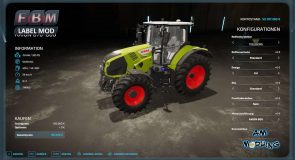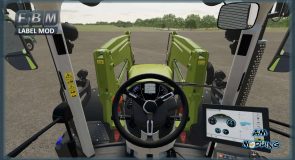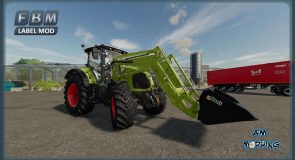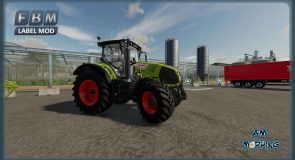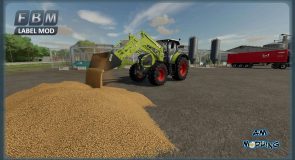 LS 22 Claas Axion 800 Frontlader Edition v1.0.2.0
Improvement on the standard Axion 800
Version 1.0.2
Hotfix of the hotfix… GIANTS and their barely fathomable transform groups…
Everything looked wonderful in the GE. In the game however. Not.
– Steering wheel position now correct and tested in game!
SORRY FOR THE CIRCUMSTANCES!
Aloha!
You know, a LU has an estate not far from me. There's an Axion 800 with a Quicke front loader.
So I ask myself, why doesn't he have one in the game?
This has changed now!
We offer you the Axion 800 here with a front loader, among other things!
The front loader attachment was adapted to the tractor using a blender.
The matching front loader is also included in the mod!
Further conversions:
– Collision of the tractor in the area of ​​the bonnet rebuilt to make a front loader possible in the first place
– Pendulum axle even when the front loader is attached
– RUL configurations
– Terra tires for Trelleborg and Michelin
– Increased repair interval (AM Modding Standard)
– Made ISARIA PRO entries for Precision Farming
– An engine variant 870 chip + 60 km/h