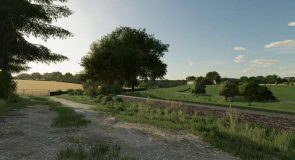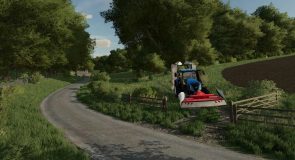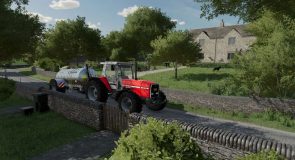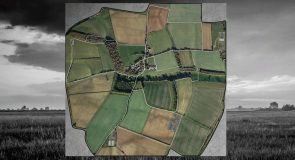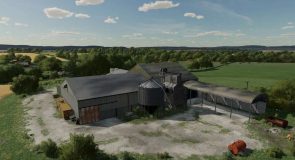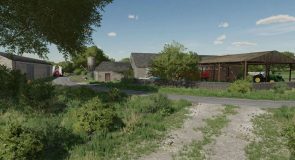 LS 22 Calmsden Farm v1.1.0.0
Welcome to Calmsden Farm This map is based in Gloucestershire UK.
– Replica of the real life farm and surroundings.
– Real life PDA map
– Custom lighting xml with deeper blue sky and darker nights
– Animations – birds flying across the map pedestrians etc.
– Custom textures with Parralax mapping
– Over 50 Hd new models made by myself.
– 36 fields with missions – small/medium/huge.
– 2 placeable areas where you can build your own production/farm.
– 5 sell points and BGA sawmill etc.
– Seasons visuals- Summer bbqs,mowers,washing lines etc Autumn – falling leaves from trees.
Winter – snowmen,iccles and many more!.
– collectables
– Uk license plates built into map
– Custom grass textures.
– Loads of Custom sounds.
Changelog 1.1.0.0:
– Field 23 free fixed.
– Couple of collectables are hard to get to.
– Add oats and sorghum to sell points ( all other productions etc are meant to be sold through your own placeables).
– couple of collison issues.
– added the option to buy BGA in multiplayer.
– Various other tweaks and fixes .
– Reworked placeables sell values.
– Made horse training field placeable so people can remove it and farm it if you like.
– Added more paint on ground textures in landscaping tool.
– Animal troughs capacity increased.
– Pig pasture sellable so the field can be farmed.
– Barn door collisions at cow farm fixed.
– Floating tree fixed.
– Couple items in middle of field 3 deleted.
– Added ability to sell cotton bales at sell points for mission contracts.
– Slightly improved grass texture.
– Improved straw trigger at cow barn.
– Added a animated slurry plane to the cow slurry pit so you can see how much you have visually.
INFO:
NO new save is required but a few issues above will only be fixed when you do start a new game.
Gates out of line on dedicated servers and the main farm being able to open gates in multiplayer will be hopefully fixed when Giants release patch 1.3.
I Hope you all like this map.