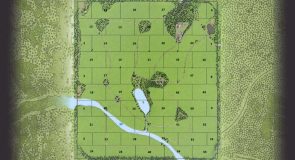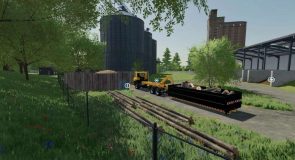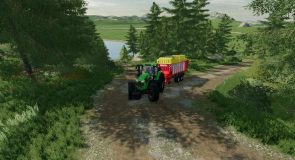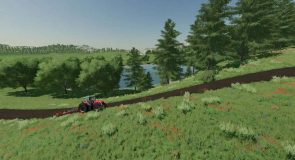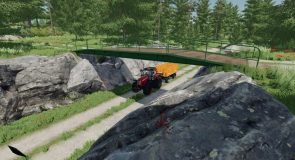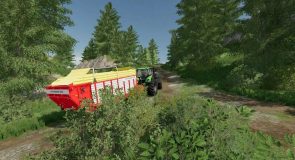 LS 22 Calm Lands v1.1.0.0
Calm Lands is a map of unknown location. In it you will find a winding terrain, with several forests and many hectares of uncultivated land.
Changelog 1.1.0.0:
Beet Cut bullets will now be accepted at the BGAS and at the Sugar Factory.
Now you can sell Beet Cut bales at the Biomass Thermal Plant.
Changelog: 1.0.5.0
You will now be able to sell Platinum DLC products at various points of sale already located on the map.
You will now be able to deliver Wood Containers at the Sawmill.
Wooden Point of Sale will now accept Wood Containers.
ChangeLog: 1.0.2.0
Added support for Precision Farming.
modDesc Updated to the latest version.
ChangeLog: 1.0.1.0
Added tank to store Methane. You will find it in the store in the Diesel Tanks section.
New icon and Preview images.
Adjusted farmland to improve the landscaping experience.
Please note that if you remove the prefab paths on the map, the workers in the game might stop working.
Added a powered harrow to the savegame to use in conjunction with the seeder.(Requires New Game)
Adjustments on the ground.
Increased number of maximum animals in cow and sheep stables to 400.
Map 100% prepared to build your own farm style and fields
Sales area where you can sell all your generated products
Edited license plate
Edited Base Game Vehicles and Tools
New Product: Donuts
Confectionery: Production of Donuts
Placeable sawmill
Biogas edited
Small tanker for transporting the methane obtained from the biogas
Placeable Grass Dryer
Animal stables with greater capacity
All kinds of trees and bushes to place
Accept the challenge of farming and designing your own land, creating your spaces to raise your cattle and create a beautiful landscape
around your production buildings. Ahead, Calm Lands awaits you.